Do you have clients that want to know "What are the best window treatments for privacy?" There is no one size fits all answer to this question. You have to understand your customer's concerns and lifestyle before you can make the best recommendation. Start by looking at the windows in the room and also by observing what is outside the room. Then ask questions to better understand their issues, priorities, needs and wants.

Questions to Ask
To understand your customer's privacy needs, you may ask questions like:
Do you get a lot of foot traffic on the sidewalk?
Can you see your next door neighbors (and can they see you?)
Does your significant other travel?
Are you alone in the house at night?
Is there a view out your window that you don't want to see?
Do you have a spectacular view that you want unobstructed?
It's also important to ask your customer about their past experience with window treatments. There are always multiple options to solve any window treatment issue. You will know which solution to recommend (and which to avoid) when you ask:
What did you like about the window treatments you've had in the past?
What didn't you like?
Protecting the View Inside
Privacy concerns generally fall into two categories. The first category is preventing people outside the home from looking in. The second category is blocking the view when looking out the window. If you are working on a project where the windows are offering a front-row view into spaces where you don't want an audience, there are plenty of solutions.
A bathtub in front of a window can create a show-stopping design. This is most definitely a scenario where you want to prevent people from looking in! Motorized shades keep privacy at the customer's fingertips without requiring your customer to climb inside the tub to raise and lower the shade. And just as important, your customer can open the shades with the touch of a button (or an app on your phone or table) when they want light and sunshine to fill the room.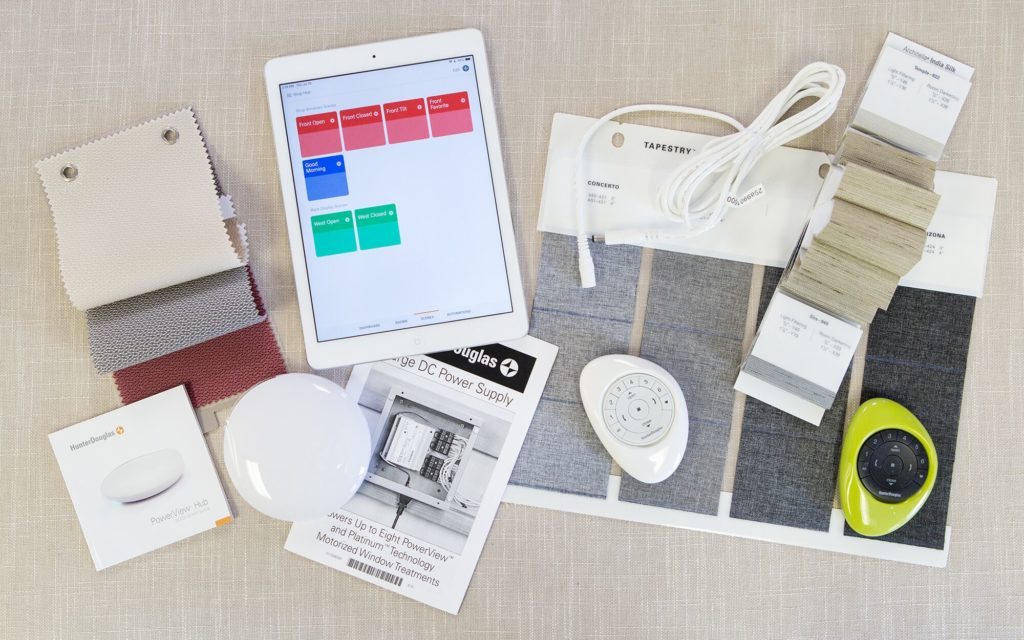 A home in a vibrant location with lots of foot traffic can also be a restoring sanctuary. When your client's main living space looks out on a well traveled canal path or is adjacent to bustling village shopping, your customer does not have to live in a cave-like environment with all the shades closed to prevent prying eyes. Shades with a strategic top-down bottom-up design allow your client a view at the top of the window and onlookers a view of only the beautiful shade at the bottom of the window.
Protecting the View Outside
What if the view needs a little creative editing? Consider the scenario where the office windows look out the neighbor's driveway or a situation with power lines at the back of the property? A plantation shutter with split tilt may be the perfect solution. With just a tilt of the lower louvers, a plantation shutter can shield your eyes from the garbage cans next door while allowing a view of the blue sky and leafy trees. Likewise, closing only the top louvers on the plantation shutter will shield the unattractive power lines while featuring the peaceful garden below.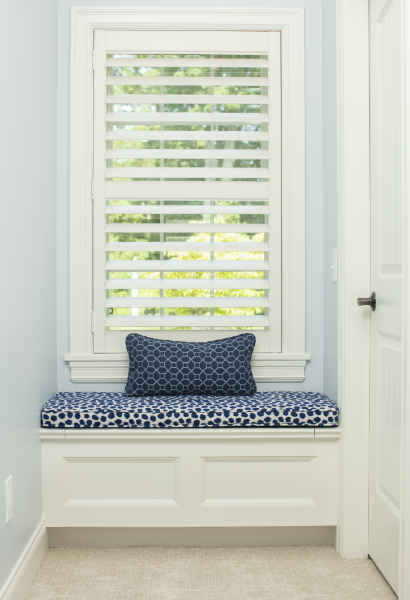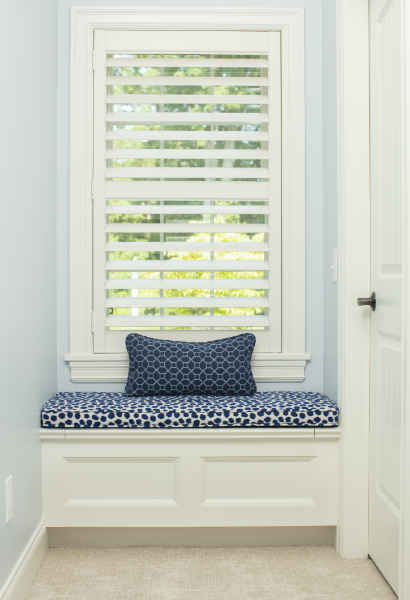 With our decades of experience, we can effortlessly envision a wide variety of ways to help you create rooms with the best views — both inside and out. Contact us to get started or schedule a visit to our studio where you and your clients can see and operate the many options for window treatments that are best for privacy.