Are you looking for modern simplicity in your drapery hardware? Let me introduce you to the French return rod. The French return rod has two main features — it does not have finials and it returns to the wall. Elegant and understated, the curved return lets the drapery fabric shine as the primary focus of the window treatment.
Modern simplicity has been trending for over a decade. But don't be fooled into thinking the French return rod is boring or a one-size-fits-all solution to your hardware selections. There are multiple variations to this hardware option. We can help you find the perfect fit for your design aesthetic and the functionality required for the window treatment.
Curved or Mitered French Returns
French return rods are most commonly seen with their distinctive curved return to the wall at each end of the rod. But there is another option for the returns. They can be mitered at each end for a more linear and masculine feel.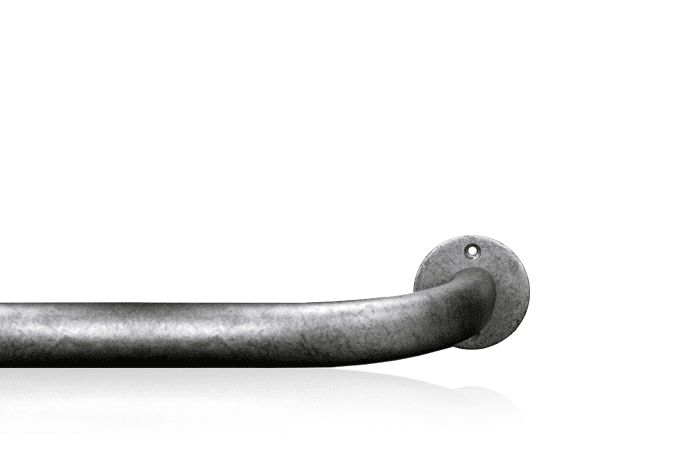 French Return Rod Options
French return rods are available in many sizes, shapes, and materials. The combinations allow for endless options when choosing the perfect French return drapery hardware for your project.
Round or Square Rods
French return rods are available in round rods or square rods. Round rods are more appropriate for baton draw panels that will be opened and closed. Square rods are used primarily for stationary panels.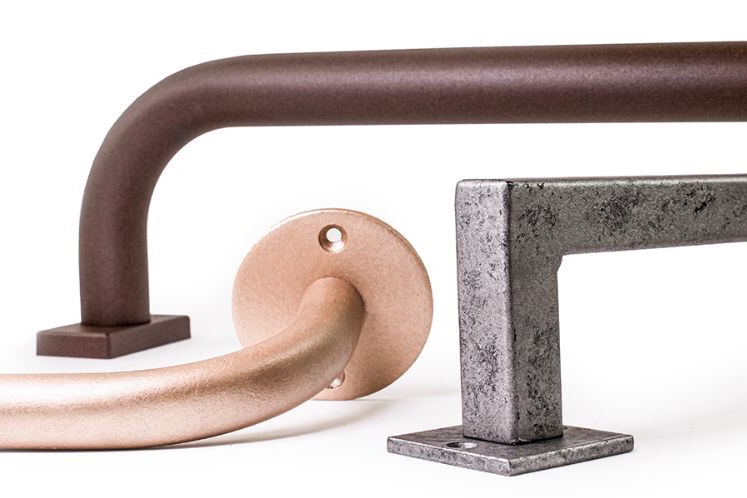 Diameter
French rods can be as slim as ⅜" diameter all the way up to 2" diameter. The ⅜" French rod is perfect for café curtains. Larger size diameter French rods are selected for the scale and proportion in the room. The wider or taller the window treatment, the larger the diameter of the French return rod.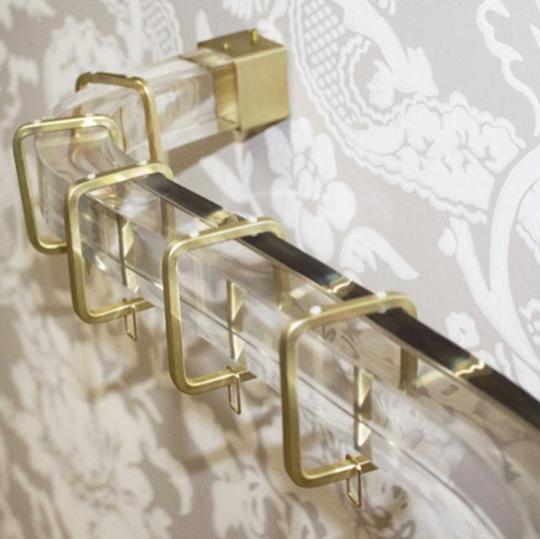 Material
Metal rods are the most common rod material for French return rods, but you are not limited to only metal. French return rods are also available in wood and clear lucite.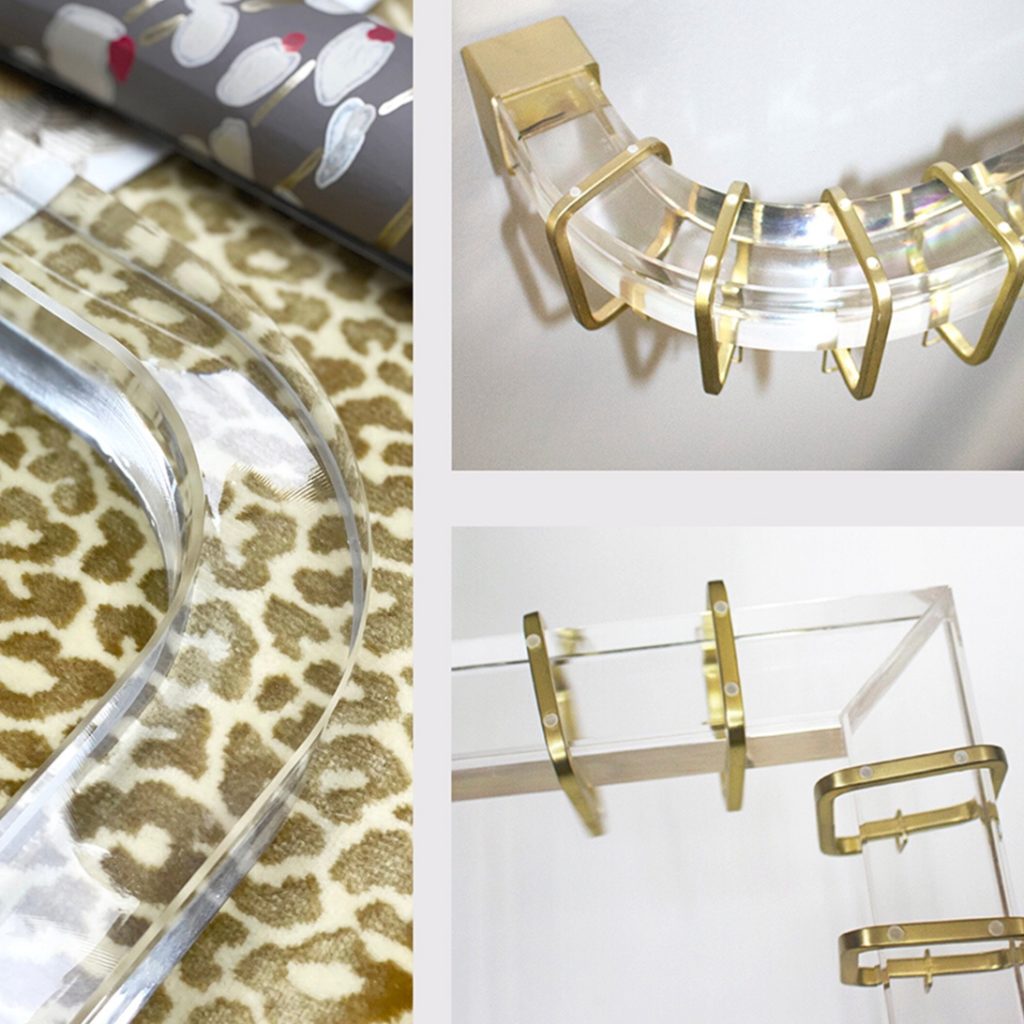 Wall Thickness
All metal French return rods are hollow. This is necessary for the bending of the return curve. The wall thickness of the hollow rod affects the minimum bracket to bracket distance. The old saying "you get what you pay for" was never more true. We work with vendors that have 140" to 160" minimum bracket to bracket spans. That means a 12-foot span without a center support is possible. That is the definition of modern simplicity!
Decorative Mount Plates
The mount plate for a French rod can be a decorative element or can be designed to be minimized. The most common mount plate is a round mount plate, but you can select from square, shaped, rectangular, or even custom designed to coordinate with other elements in the room.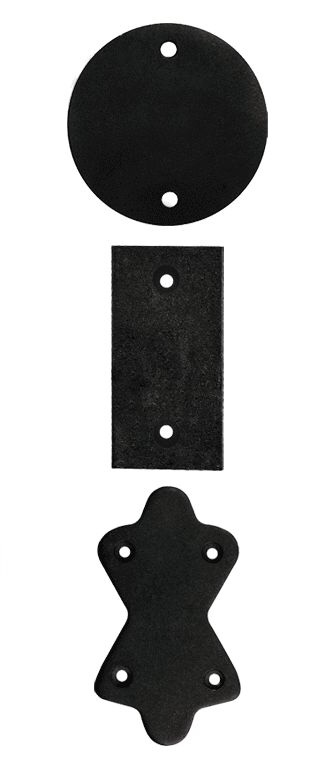 Finish Selections
As with other drapery hardware, French return rods are available in a wide variety of finish options. Matte finishes, polished finishes, and even powder coated finishes approved for outdoor use are all options with French return rods.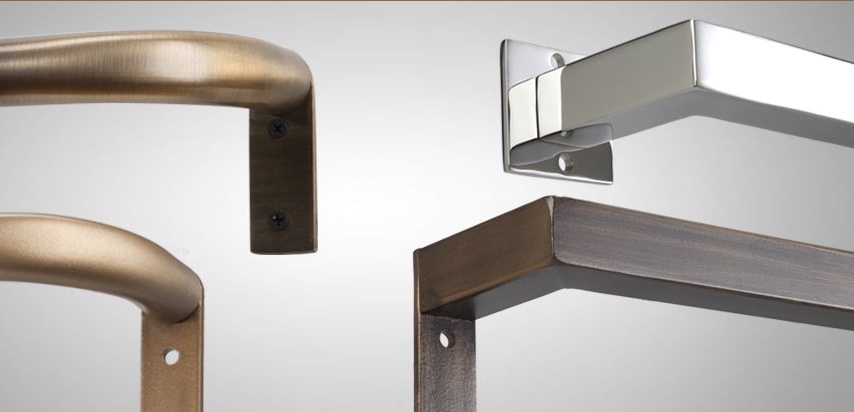 Traversing Style
A new entry to the French return category is the custom bending of a traversing style H-rail rod. This style of rod has the distinctive, continuous curved return, which allows the use of carriers (instead or rings) for operable, traversing panels.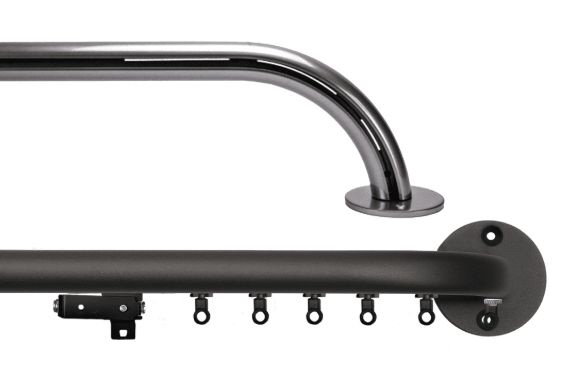 French Return Drapery Hardware Manufacturing Method
Most often the curved French return is formed by bending the rod in the manufacturing process. The rod width and return depth are specified, and the rod is custom bent to perfectly fit your window. For the cost conscious client, there are vendor options where the return is a separate piece and is spliced to the main rod. This is also how French return rods made of wood are manufactured.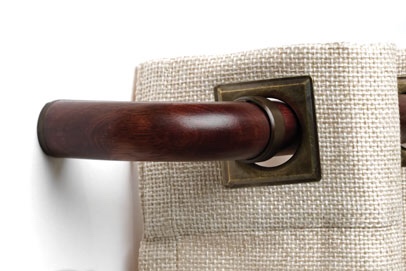 Parkway Window Works partners with busy interior designers to take their window treatment vision from concept to reality. We are here to help you work through all the technical questions related to your drapery project down to the last detail. Ready to specify custom French return drapery hardware for your next project? Contact us to get started.