When your customer wants a sleek, tailored look for drapery panels, grommet panels are a great option. They have clean lines and a no fuss heading. Interior designer Eve Elzenga used them beautifully in this living room.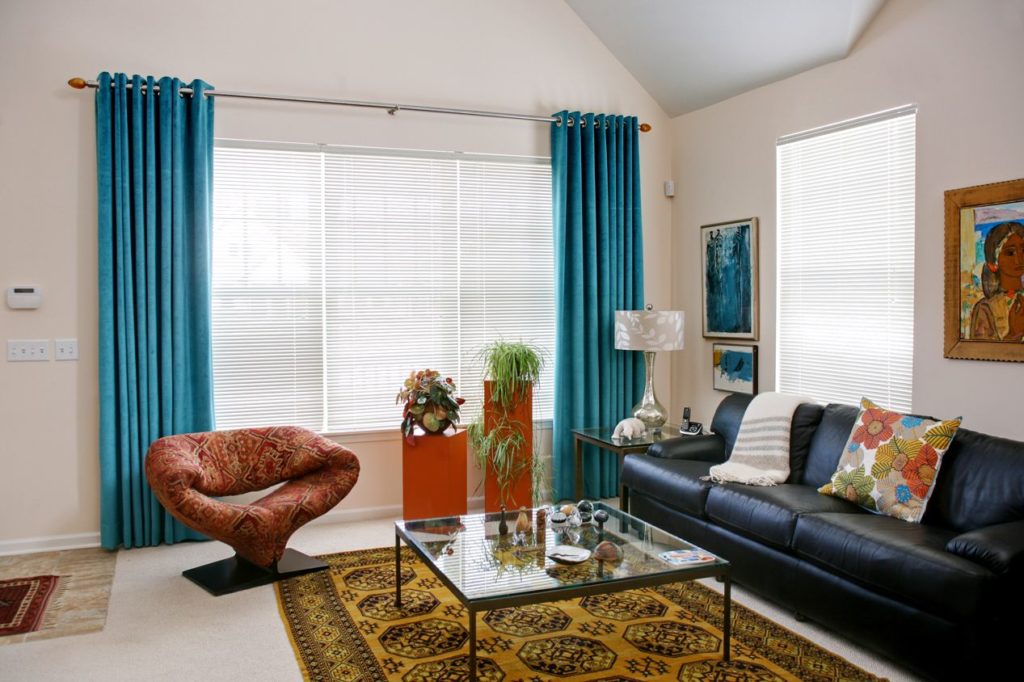 Almost Perfect
The one drawback to traditional grommet panels is that they are not easily operable. When you move the leading edge of a grommet panel, the panel spreads out flat causing the grommets to tip at an angle and get stuck on the pole. This makes it difficult to open and close the panels.

Why doesn't this happen with pinch pleat panels or ripplefold panels?
With ripplefold panels, the carriers in the drapery hardware are connected to each other. As the leading edge of the panel is moved, the next carrier is pulled along bringing the ripplefold panel with it. With pinch pleat panels, each pleat is attached to a carrier. As the leading edge is moved, the fabric between each pleat pulls along the next pleat and carrier.
When I was tasked with making operable grommet panels at the Pultneyville Grill, I used this same concept by connecting the grommets with bead chain. The Grill owners wanted to be able to separate the dining area for private parties and special events.
Custom Solutions for Your Needs
Interior designer Elizabeth Butler specified grommet panels so that the panel header would look good on both sides and also have minimal stackback. I've included a photo close-up of the grommet header. I sewed bead chain from grommet to grommet on the front and back of the panel.
The length of the bead chain was set so that when the chain pulled taut, the panel just fit the opening. Below are pictures of the panels fully closed and open with a tieback. You have to look very closely to see the taut chain on the closed panel!
Grom-A-Link
Today you can buy grommets specifically made to accommodate this bead chain concept. Rowley Company sells a product call Grom-A-Link. Below are pictures of the back of a panel using the Grom-A-Link grommets.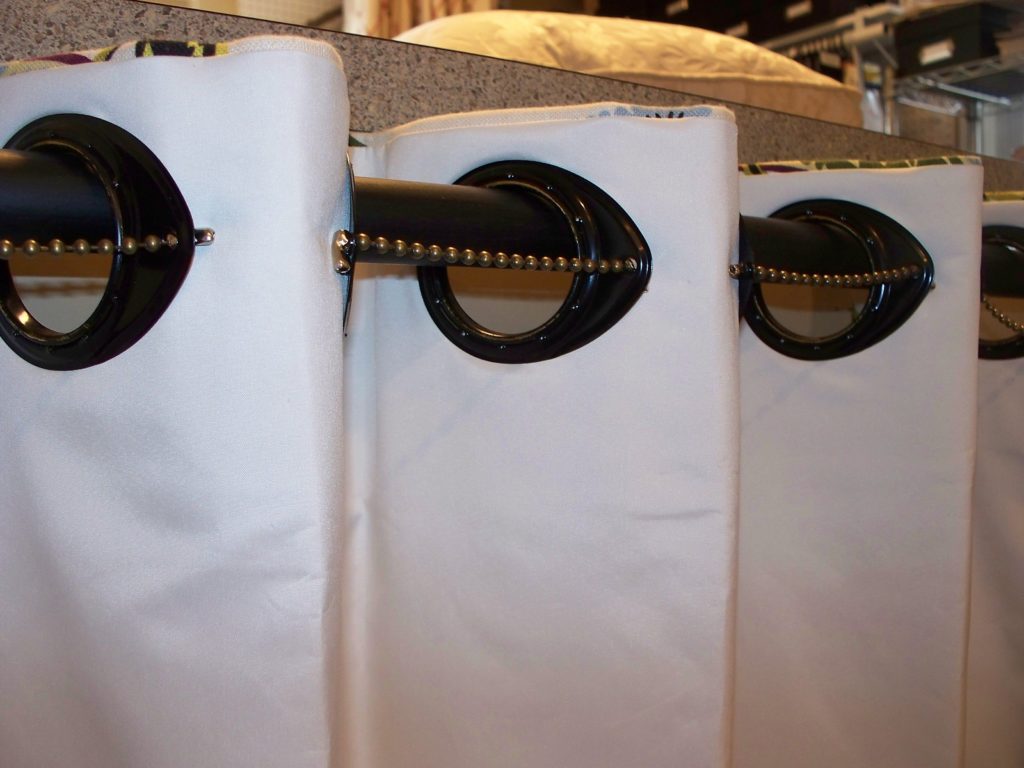 Do you have a challenging window project that needs customized solutions?
Parkway Window Works partners with busy interior designers to take their window treatment vision from concept to reality. We are here to help you work through all the technical questions related to your drapery project down to the last detail including how to create operable grommet panels. Ready to specify custom drapery for your next project? Contact us to get started.