One of the first steps when considering window treatments is to look for obstructions around the window. Some possible obstructions are cabinet molding, built-in shelving, fireplace hearth, fireplace mantel, crown molding, ceiling beams, or stairs. You're first reaction may be "What was the architect thinking?!" However, most of the time with a little ingenuity and creativity, a solution can be found.
Crown Molding
Crown molding is the most common obstruction for window treatments. Notice how the crown molding on the adjacent cabinets protrudes into the window molding on both sides of this window.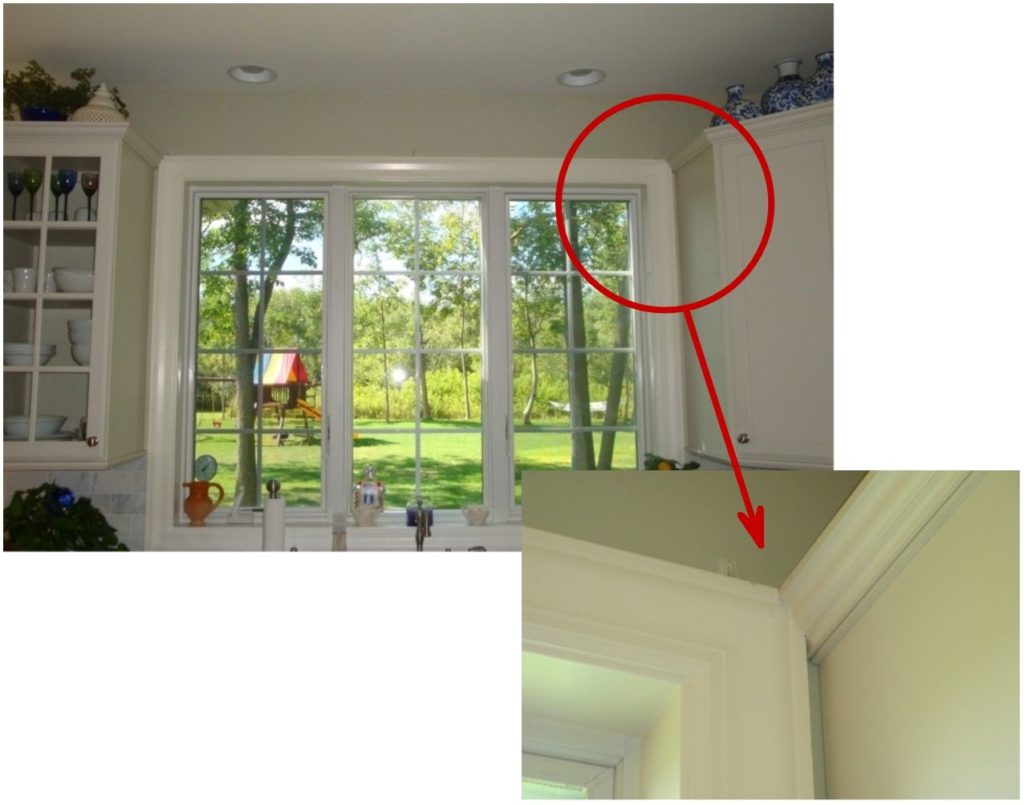 This prevents a typical outside mount window treatment because the valance must be mounted between the crown molding or below the crown molding. Neither option is ideal. If the valance is mounted between the crown molding, it is too narrow for the window with the edges of the window molding sticking out on either side. If the valance is mounted below the molding, it usually must be made too short so that it doesn't block the view, not to mention that the top of the window molding shows. An obvious solution is to inside mount the window treatment but you still have the issue of finished length versus blocking the view. I hear time and time again from my designer partners — "My client says don't block my view!"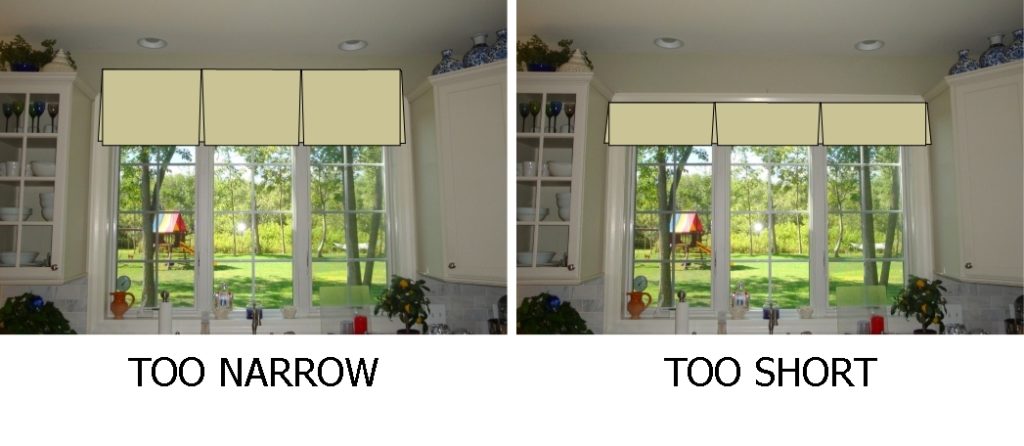 We came up with the innovative solution of a valance with an arched top. This allows the valance to be mounted just below the crown molding but visually have enough height and length to be in proportion with the window.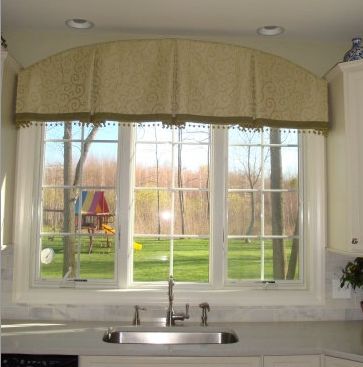 Here is another solution for protruding crown molding. In this case, an upholstered cornice was made with the top corners angled to accommodate the molding.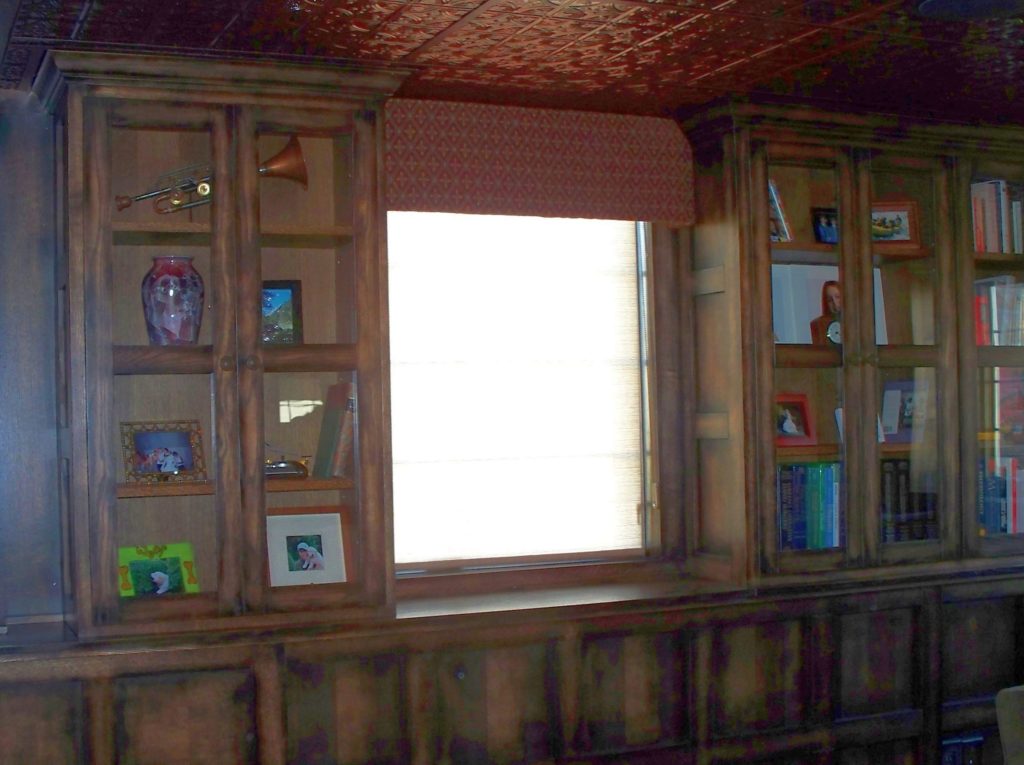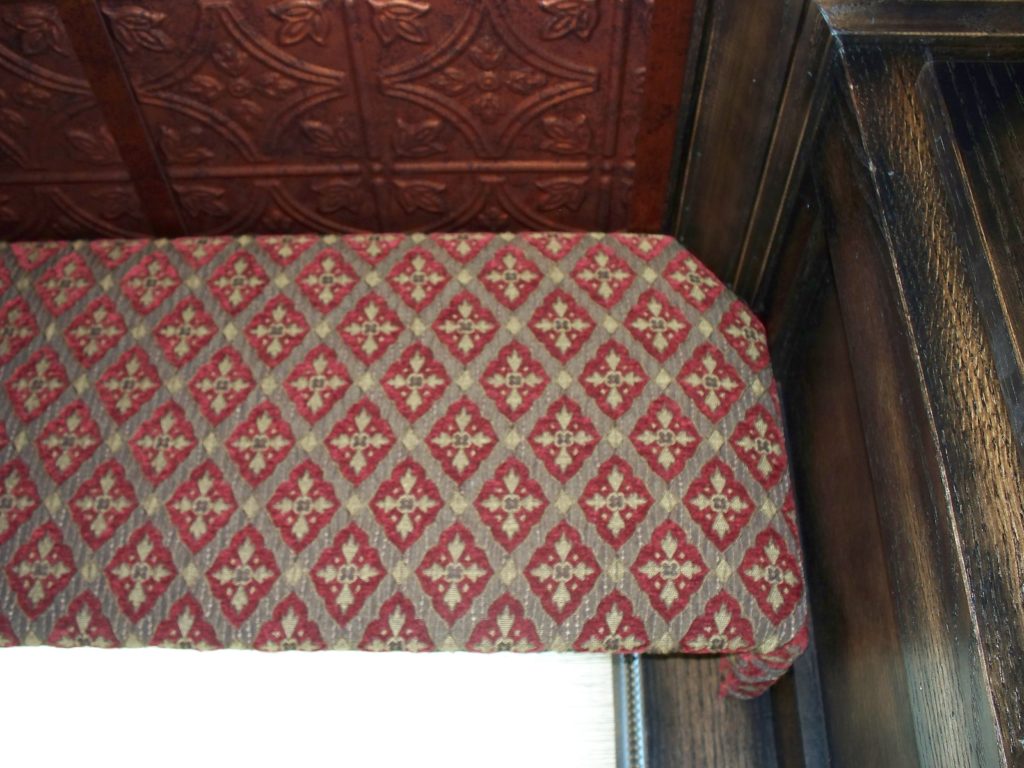 Fireplace Hearth
Not all window treatment obstructions are at the top of the window. When measuring for side panels, I always look at how much wall space is available next to the window for mounting the drapery panel. (Don't block my view!) Notice how the hardware is mounted as far off the window as the wall space allows.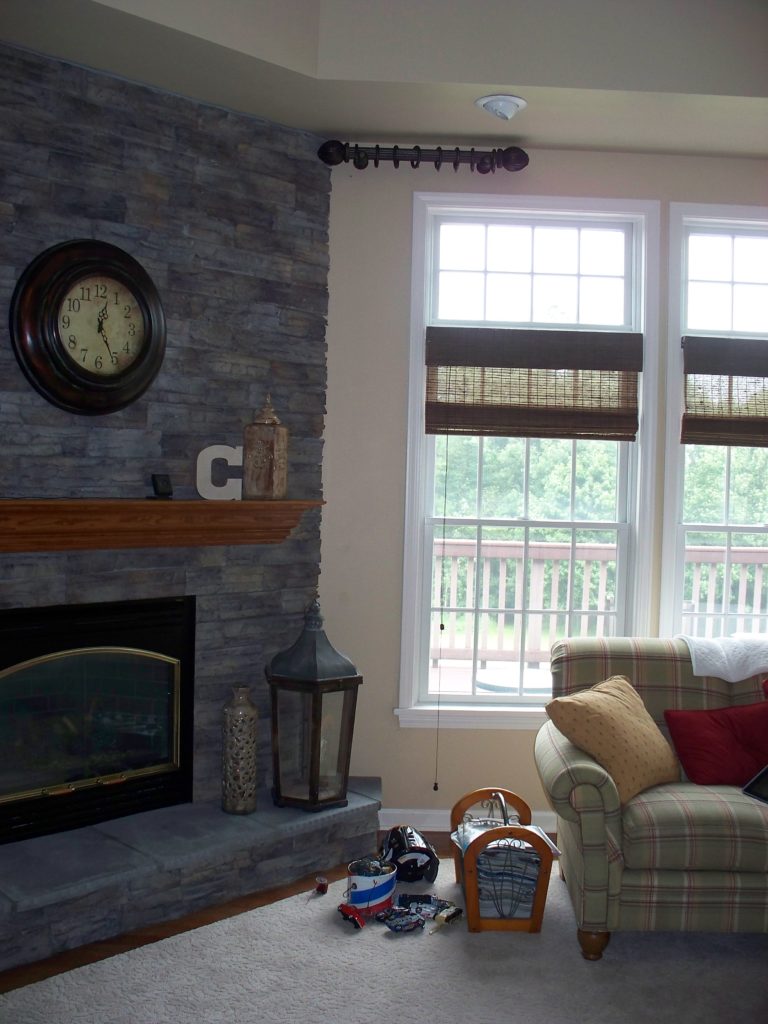 But it is important to look at the bottom of the window as well. Did you notice the fireplace hearth protruding just where the panels will hang?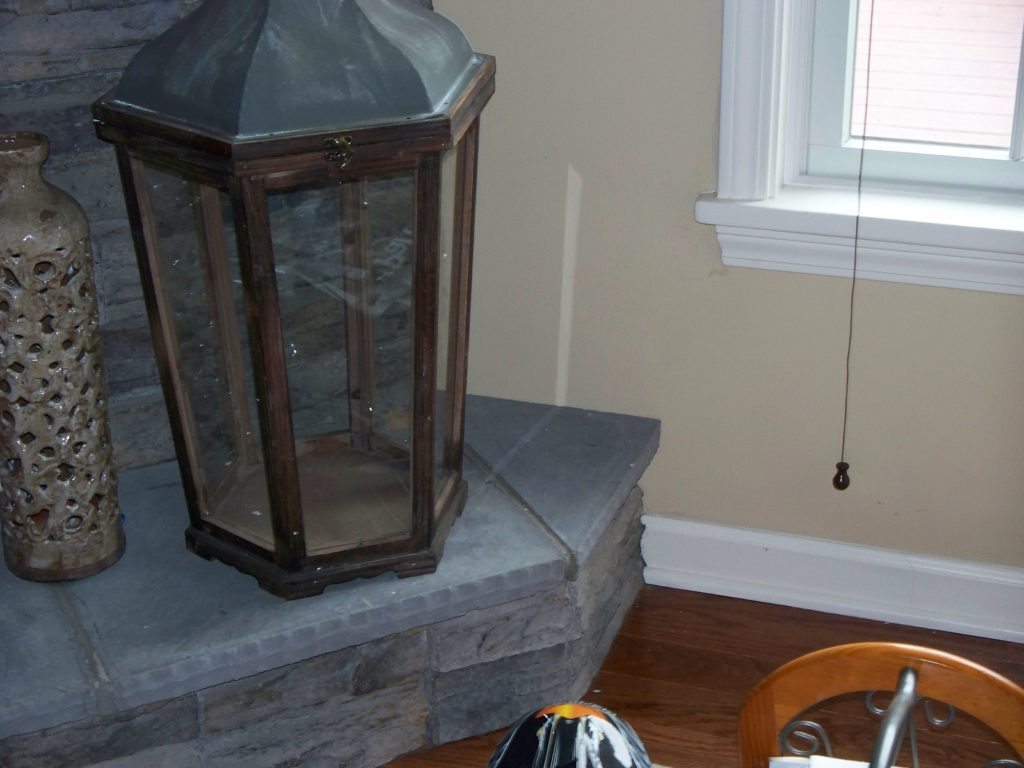 The solution to this obstruction was to hem the bottom of the panel in a stair-step shape to accommodate the hearth. The result is a soft panel that frames the window while preserving the view. Win-win!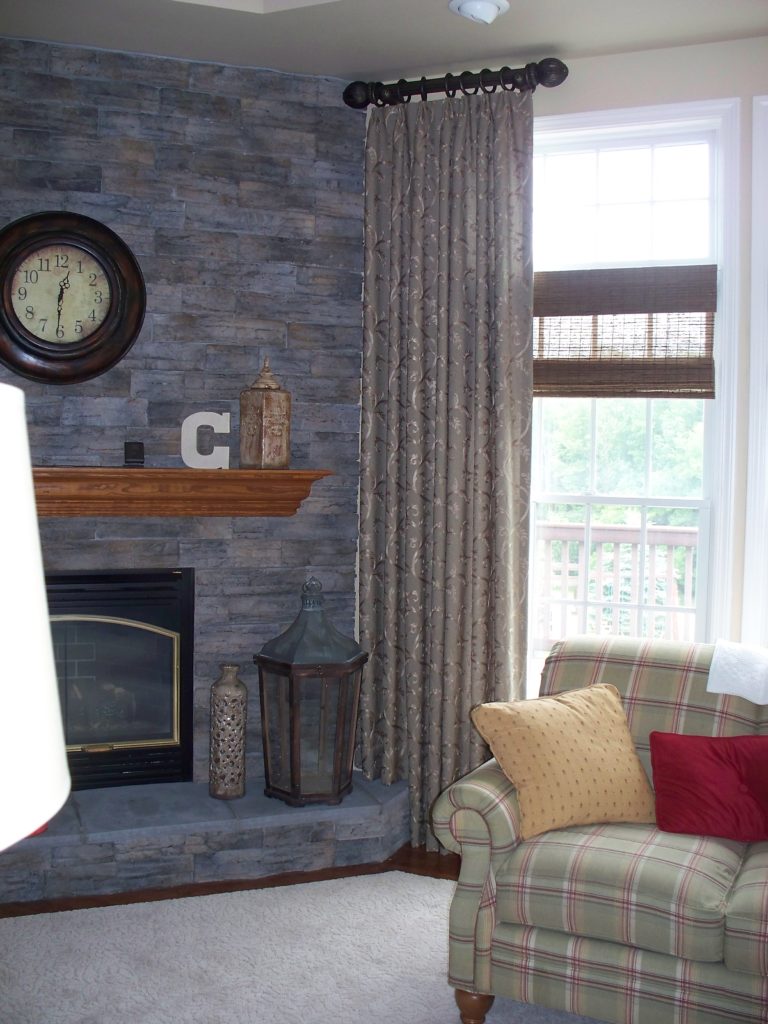 We are known for our creativity in devising innovative solutions for tricky spaces. We partner with design professionals who have the vision but need an ingeniously engineered solution. The next time you encounter obstructions & window treatments, contact us to help. We have just the process to help you come up with a solution.