What is drapery width? And why does it matter? This is a question we hear often from our designers when specifying drapery panels.
Drapery width determines how much fabric is used to make your custom drapery panels, and ultimately how they look and function for your client. Workrooms often refer to drapery width as WOM – that is width of material. Usually, the workroom will take care of this detail and make recommendations. But it is good to have an understanding of what drapery width is and why it matters.
Single Width vs. Double Width
Drapery width refers to the width of the bolt of fabric. A typical bolt of professional fabric is 54". So a single width drapery panel is fabricated with 54″ of fabric. This is why it is referred to as "single width". A double width drapery panel would be fabricated with two widths of a bolt of fabric, totaling 108″. It is also common to fabricate a drapery panel at 1.5 times width, or approximately 80″.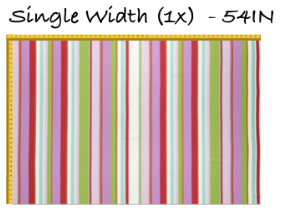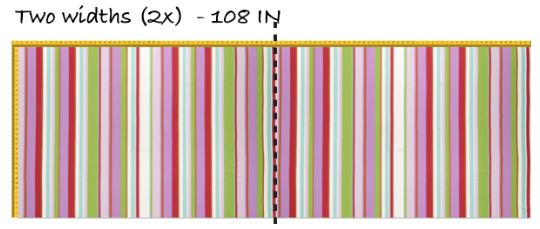 Drapery Pleats & Coverage
Even though the widths of fabric are 54″ or 108″, that is not how wide the finished drapery panel is. A flat piece of fabric hanging on a window will not be very attractive. Once we add the desired pleat style, the drapery panels will be much more narrow. A single width drapery panel will typically have 5 pleats and a double width panel will have 10 pleats.
The selected width will impact how much of the window can be covered by the drapery panel. This is what the client really wants to know. A single width panel, once fabricated with the desired pleat, will measure 25″ across the top when pulled straight. Stationary panels are usually not stretched out to their full width, and will cover approximately 12″ to 15″. A double width panel will measure 48″ at the top when stretched out, and will cover approximately 20″ to 30″ when is use.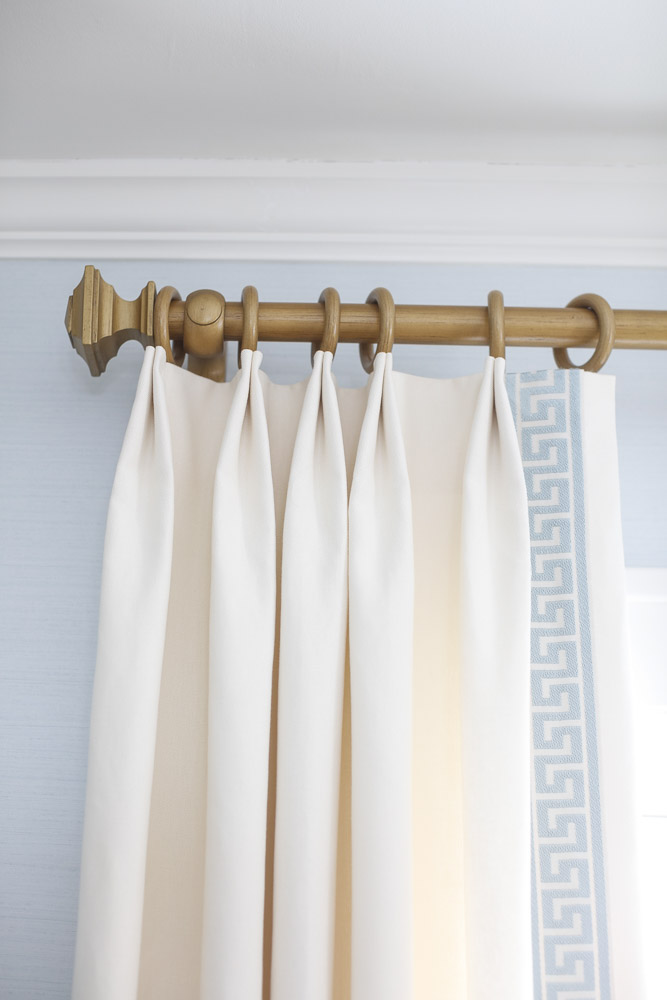 Proportion and Scale
Just as the size of the coffee table relates to the size of the sofa, we want our drapery panels to relate to the size of the window. We do not want our drapery panels to overpower the window or look like a strand of spaghetti hanging next to the window!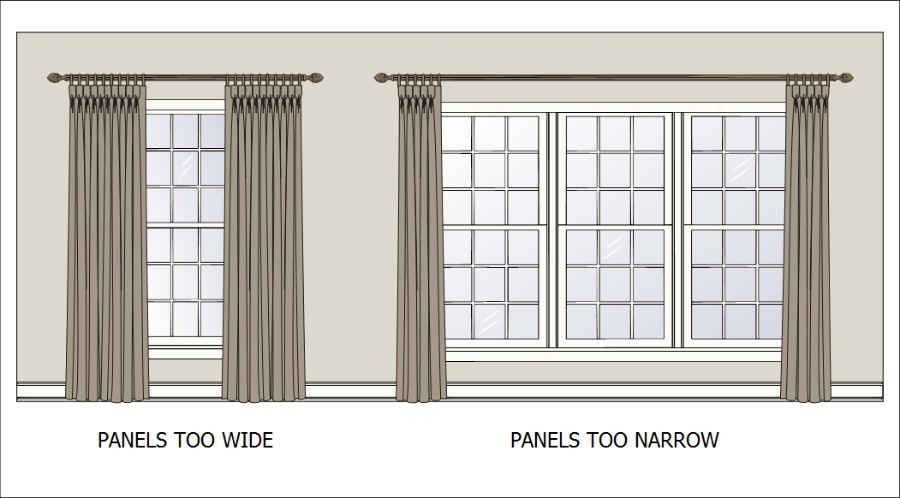 A good rule of thumb is 1 WOM (width of material) for up to a 48" wide window, 1-1/2 WOM for windows 47" to 96" wide and 2 WOM for windows over 8 feet. Of course, if the drapery panels are operable, the required widths of material is calculated so that the panels fully cover the window when closed.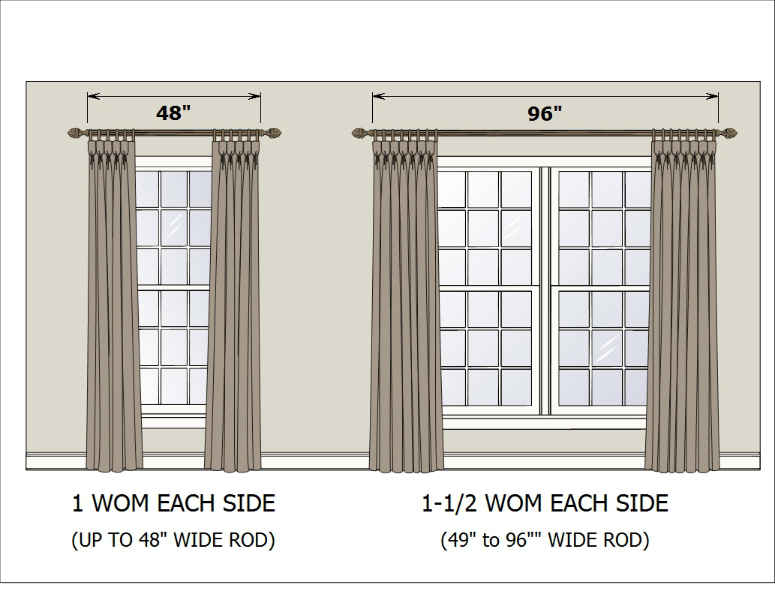 Choosing the appropriate drapery width and fullness is an important part of dressing the windows in your design projects, which is why a supportive and knowledgeable workroom partner can make all the difference.
Parkway Window Works is an award-winning workroom. Our fabrication expertise and attention to detail are what truly sets us apart.
If you want recommendations for proper width and proportion on your next drapery project and a workroom that will ensure proper scale in your drapery panels when fabricating, contact us to get started.