Nothing makes a bigger statement in a room than a high ceiling and two-story windows. But, you may be wondering how to dress two-story windows: What kind of window treatment looks best? What mistakes should you avoid? Your options go beyond custom drapes. Here, we'll share some great ideas for two-story window treatments.
Relaxed Roman Shades and Stationary Panels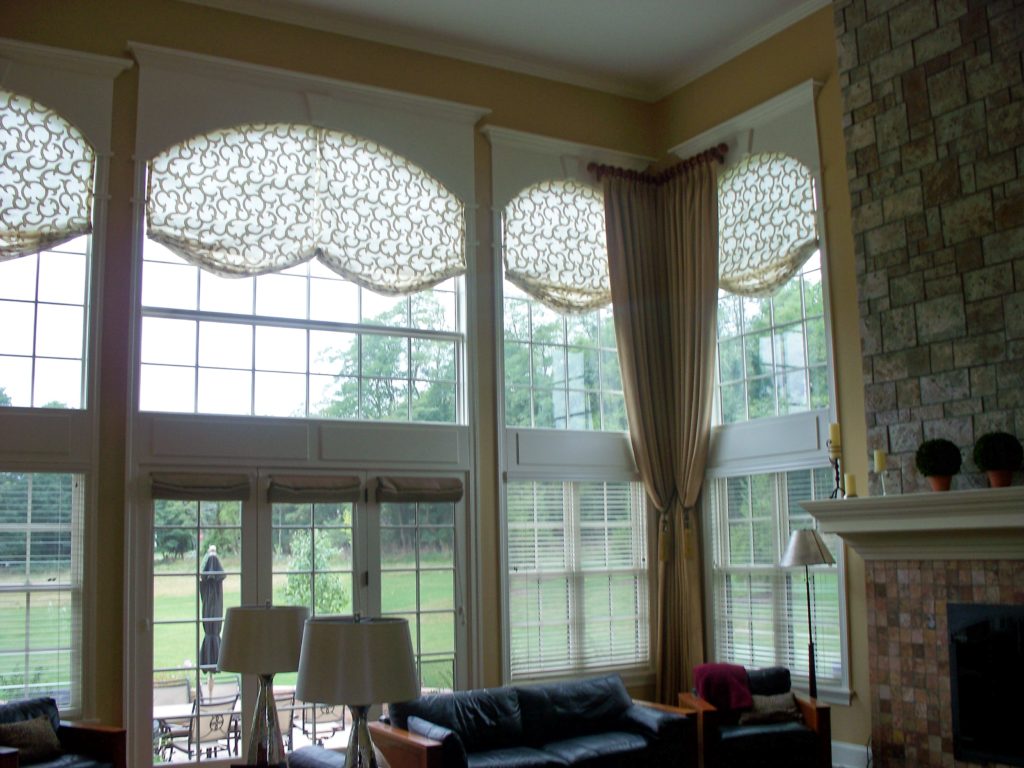 Layered window treatments can offer a great solution for dressing your two-story windows. Here, we have wall-to-wall windows and French doors. Our client opted for a stationary panel in the corner, and relaxed Roman shades on the arched upper windows. This allows for plenty of natural light, while privacy is provided by blinds and shades on the lower windows.
Motorized Roman Shades and Stationary Panels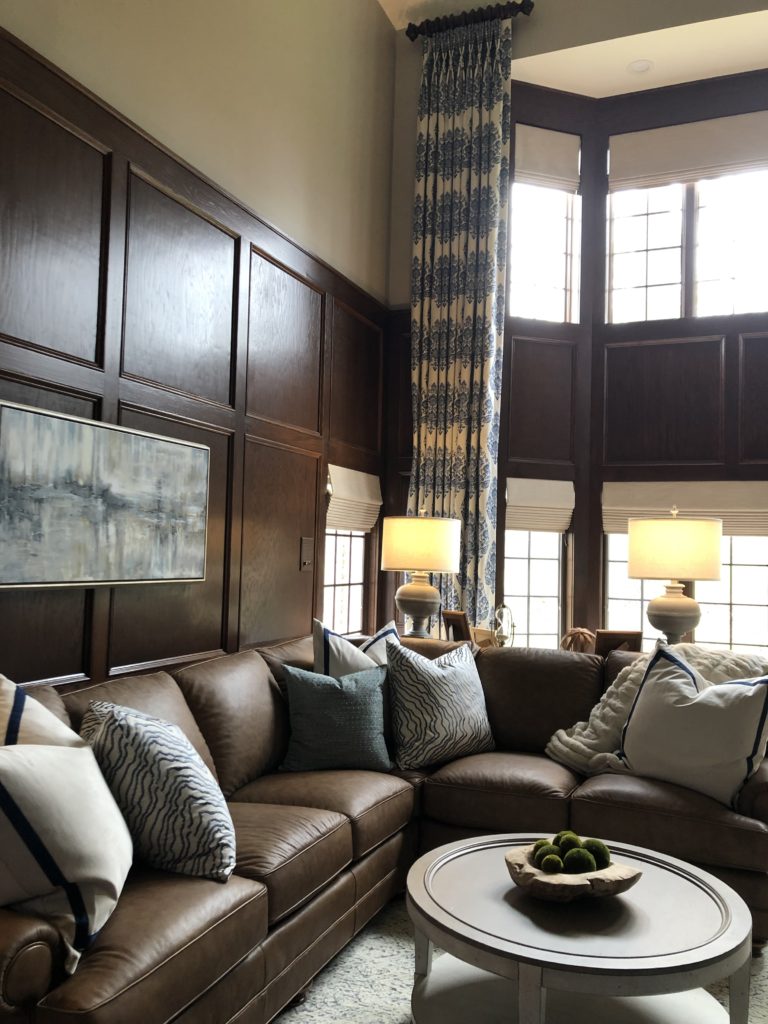 This beautiful room had two-story bay windows. Because the client wanted light control in addition to privacy, we installed motorized roman shades on the upper and lower windows. How your client will operate their window treatments is an important factor to keep in mind when specifying window treatments for two-story windows, and motorization offers both convenience and luxury. The stationary drapery panels are the perfect way to frame and soften a two-story bay window.
Stationary Drapery Panels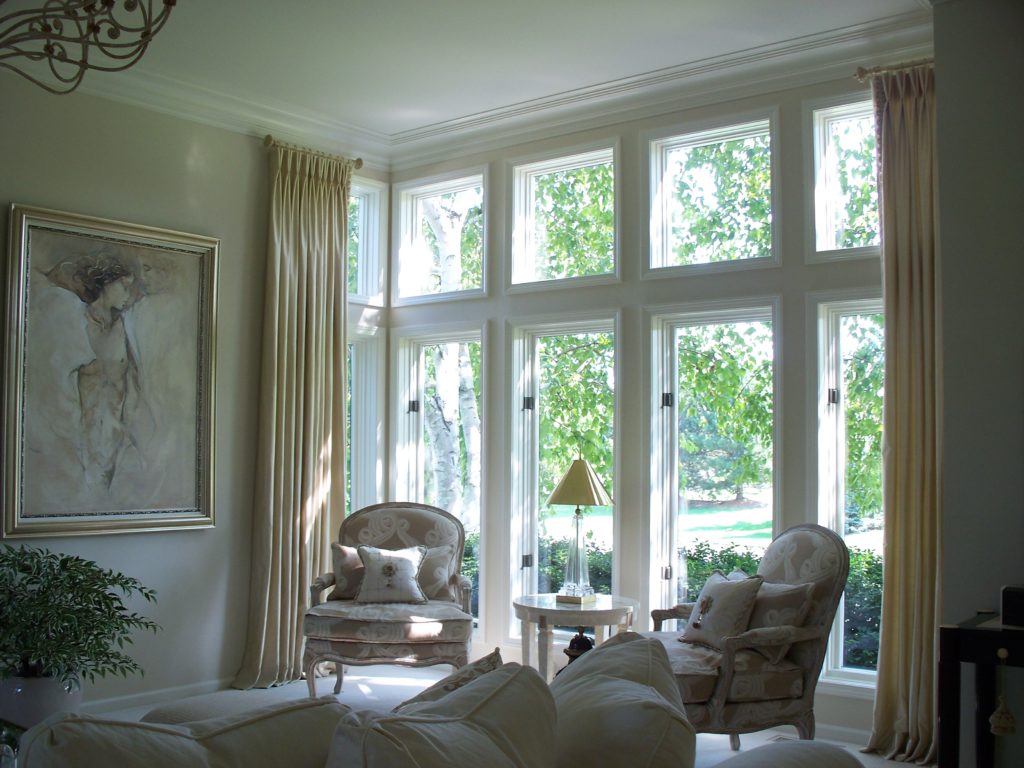 This beautiful living area features floor to ceiling two-story windows in a nook, perfect for this conversation set. The goal here was to soften and frame the windows and view, as opposed to providing light control and privacy. Stationary drapery panels were the perfect solution, mounted on a short rod at the crown molding.
Roller Shades and Drapery Panels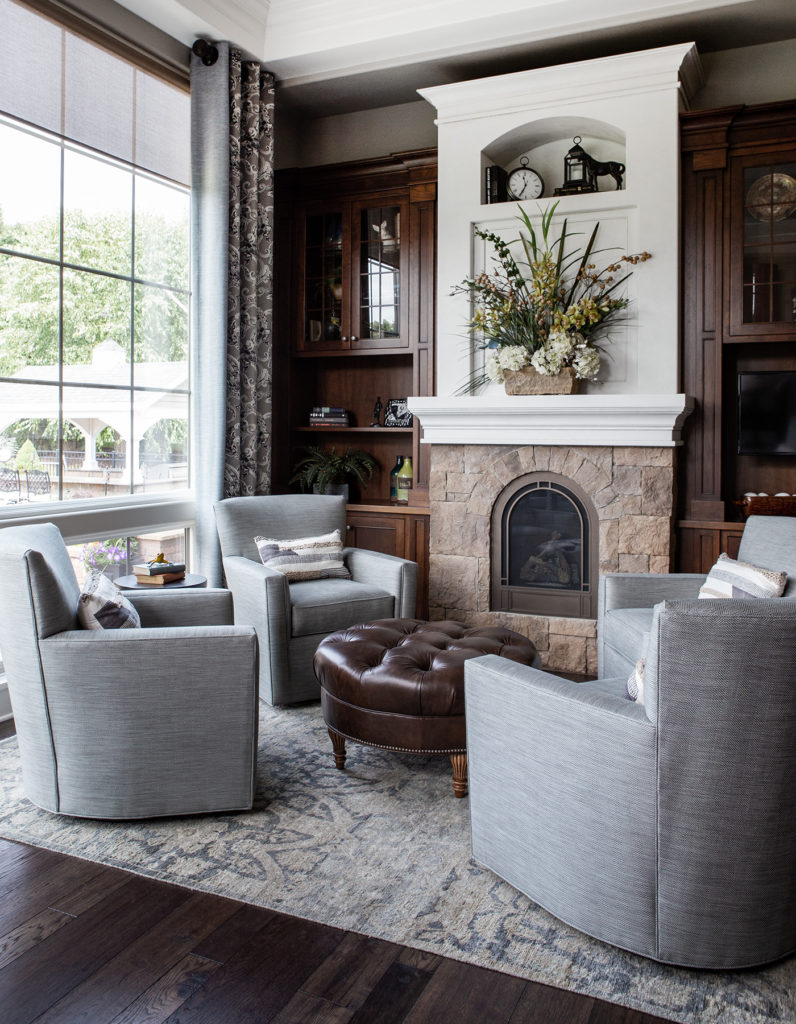 Roller shades are another great layering option with stationary panels. They can be specified with the desired level of UV protection and privacy. Roller shades are also the best option if your client wants to preserve the view through the windows, but reduce the light that comes in.
Keep in mind, that motorization may be a necessity with roller shades – you certainly don't want your clients to need a step-ladder every time they want to put the shades up and down! The stationary panels seen here with the roller shades are the perfect layer to soften the sides of the windows.
Sheer Drapery Panels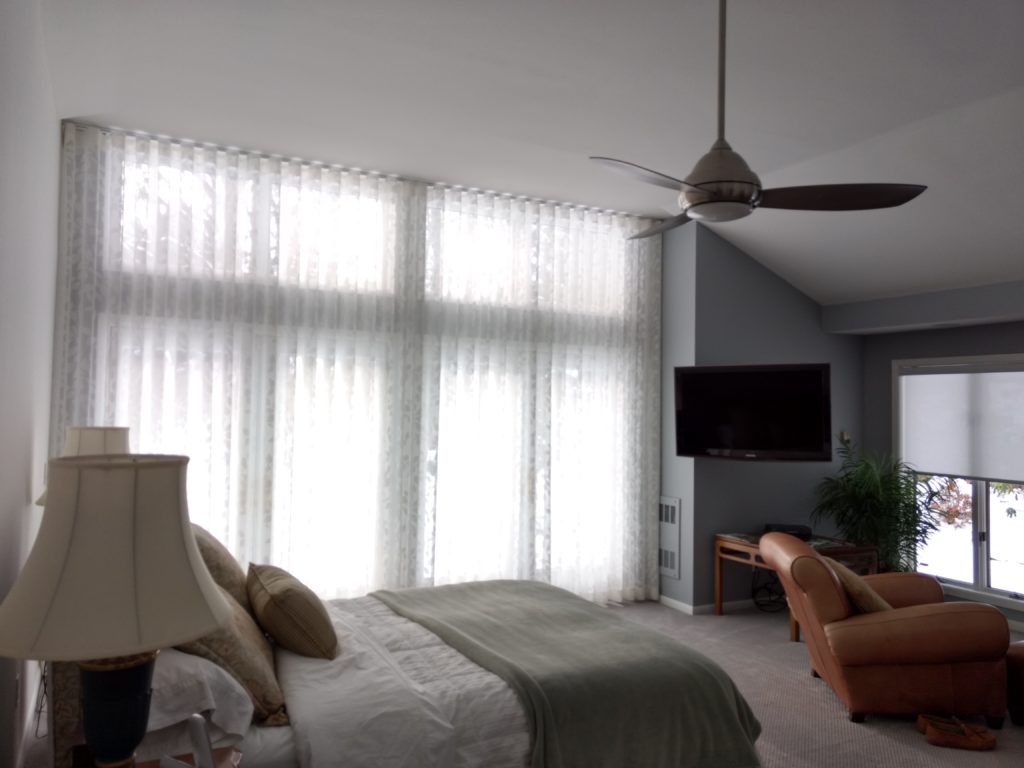 Not every two-story window needs layered treatments. Here, functional sheer panels provide privacy and light-filtration for this bedroom. The lightweight sheers are easy to open and close manually. Aside from considering how tall your windows are, you should take into consideration the weight of the drapes. A tall drapery panel fabricated from a heavier material will be considerably harder to operate without motorization.
How to Dress Two-Story Windows: Parkway Window Works has the solution
Parkway Window Works partners with busy interior designers to take their window treatment vision from concept to reality. We are here to help you work through all the technical questions related to your two-story window treatment project down to the last detail. Ready to specify custom window treatments for your next project? Contact us to get started.