Parkway Window Works is celebrating 20 years in business this month! The evolution of our business card is a visual representation of our journey. Take a look at how it all started and where we are today.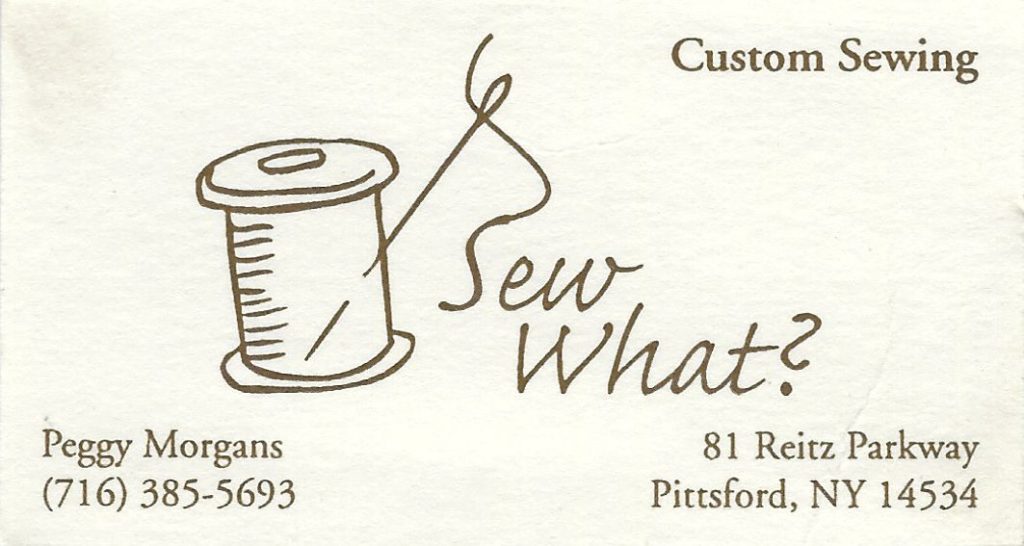 Sew What?
I filed a DBA (doing business as) with my county on 4/20/2001. My Mom drew the logo for my first business card. I was so proud of it! The business was originally named Sew What? This was apropos because I wasn't sure what to focus on. In the beginning, I was making decorative wine bags and paddle tennis mitts. Then a friend asked me to make a valance. I was getting my feet wet as a business owner and testing the market with different ideas.
Narrowing it Down
My second business card shows the narrowing focus of the business — custom sewing for the home. I realized that if people were willing to pay for beautiful decorative fabrics for their home decor projects that they would also pay for the labor to make them. (Really, where were we going with a $5 wine bag?!?)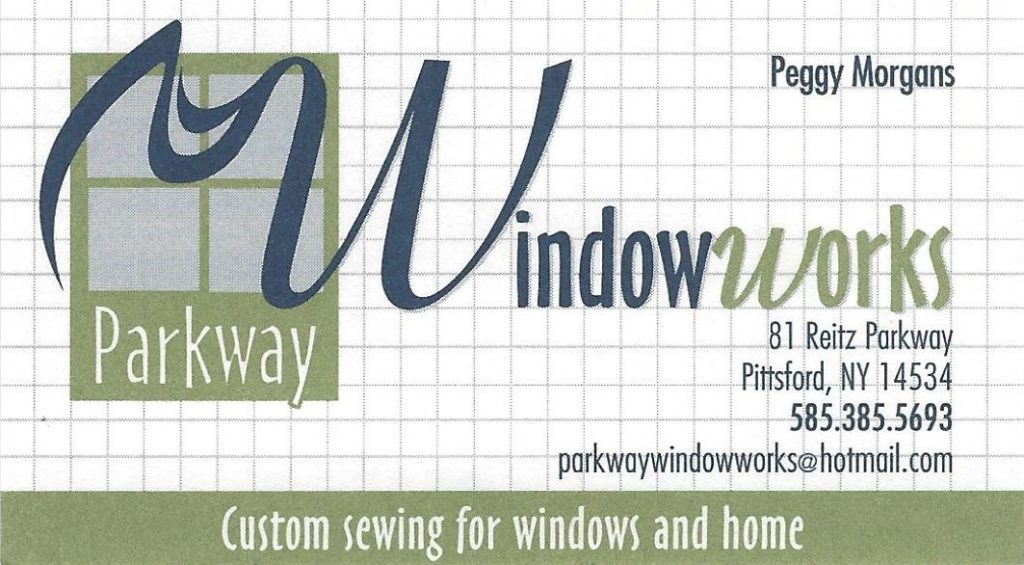 Parkway Window Works
By our third business card, we had changed our business name to Parkway Window Works. The "Parkway" in the name came from our address at 81 Reitz Parkway. And it had good alliteration! This card shows the beginnings of highlighting fabrication as a differentiator. The stylized swag in the "W" emphasized window treatments as our primary product. The graph paper background represented my chemical engineering background, attention to detail, and our innovative solutions to complex and tricky window treatment problems.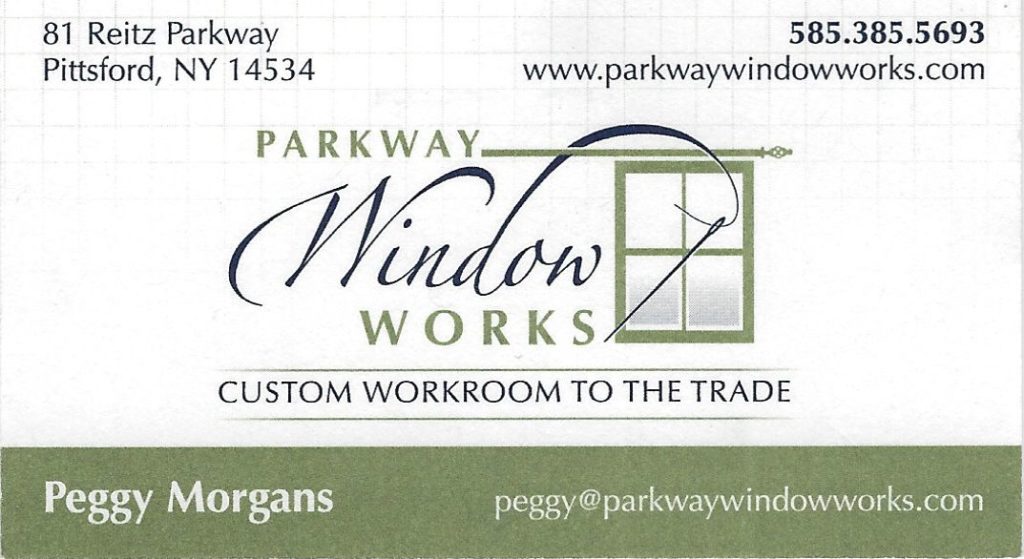 To the Trade Workroom
Our fourth business card added the tagline "Custom Workroom To The Trade" highlighting our narrowed focus of exclusively serving interior designers and architects. There are still remnants of our fabrication focus in the needle swoop over the window and the fading graph paper background in the logo.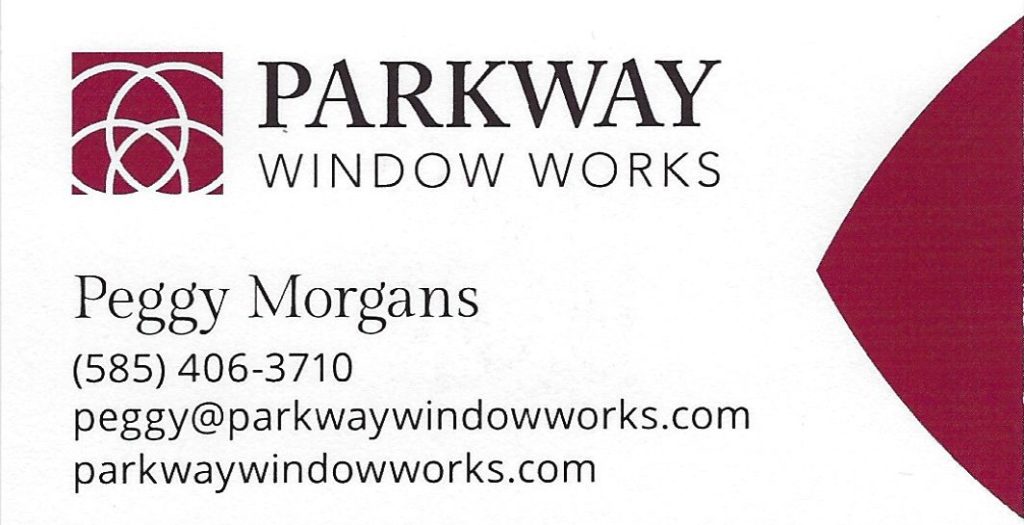 The Parkway Window Works You Know & Love Today
Our fifth (and current) business card represents where we stepped up our game and hired an expert in the industry to help us with rebranding. We worked with Nicole Heymer of Curio Electro. She designed a logo that would appeal to our target customer — interior designers and architects (versus appealing to me as an engineer 😊). The clean look, simplified color palate, and stylized interlocking circles of the logo are meant to appeal to the aesthetic of the busy, successful interior designer.
I am so grateful for the many interior designers that have worked with us along our journey. We would not be here celebrating 20 years in business without you! We look forward to building new relationships in the next 20 years (well maybe not 20, but we are still going strong!)
Our award-winning workroom is uniquely equipped to handle every aspect of all projects great and small.  We take the complex and technical off your hands through a simple, straightforward process that feels completely seamless. Our fabrication process is a true differentiator. We partner with design professionals who have the vision but need an engineered solution. Ready to get started? Contact us today!