Creating a bedroom that is as comfortable as it is luxurious is a top priority for interior designers. As you carefully curate every element of the space, custom products play a crucial role in achieving a truly unique and personalized design. As a custom workroom, we know that soft furnishings and custom products extend far beyond window treatments. Here are 5 ways you can add luxury to your bedroom design projects.
Custom pillows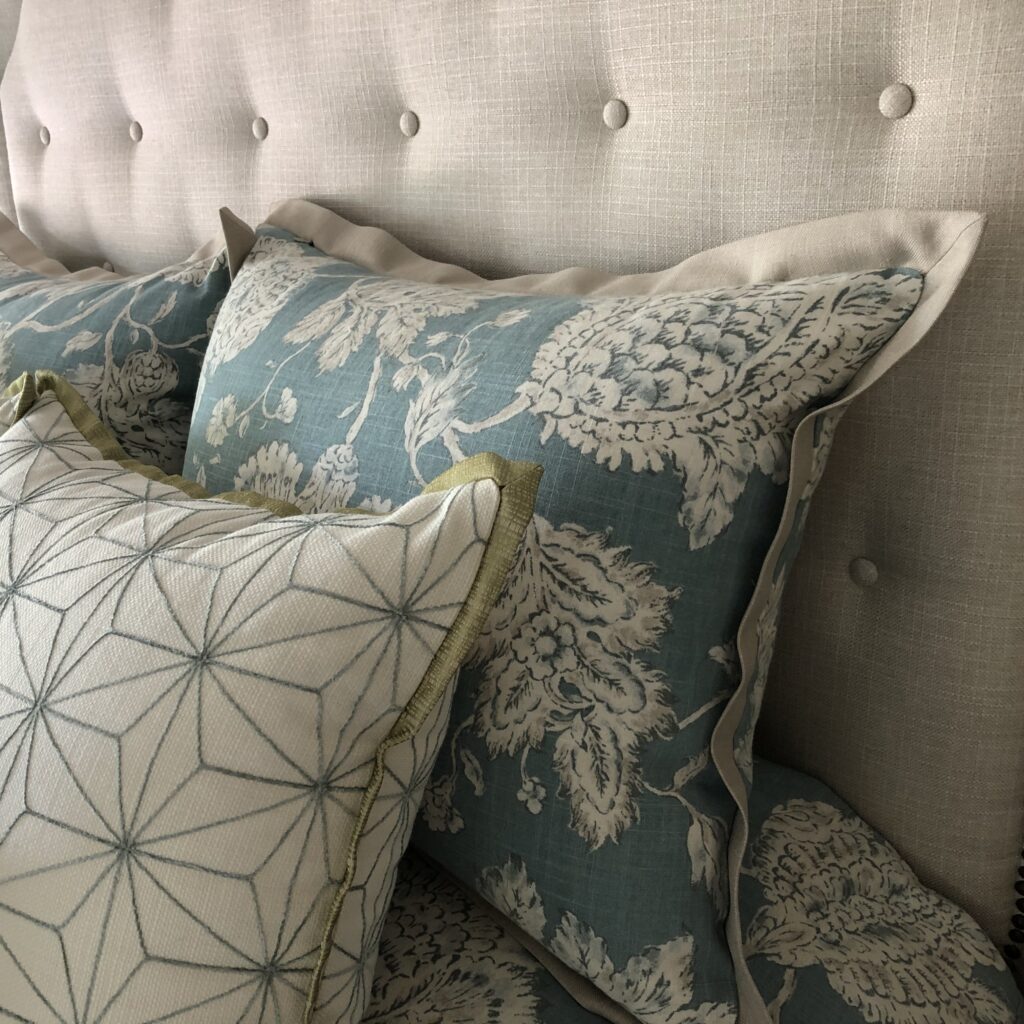 Pillows are not only functional, but also serve as decorative accents in a bedroom. They add a splash of color or texture and can be changed out seasonally. With custom pillows, we have the flexibility to choose the perfect size, shape, insert filling, fabric, and trim & embellishments to complement your overall design scheme.
Custom Bedding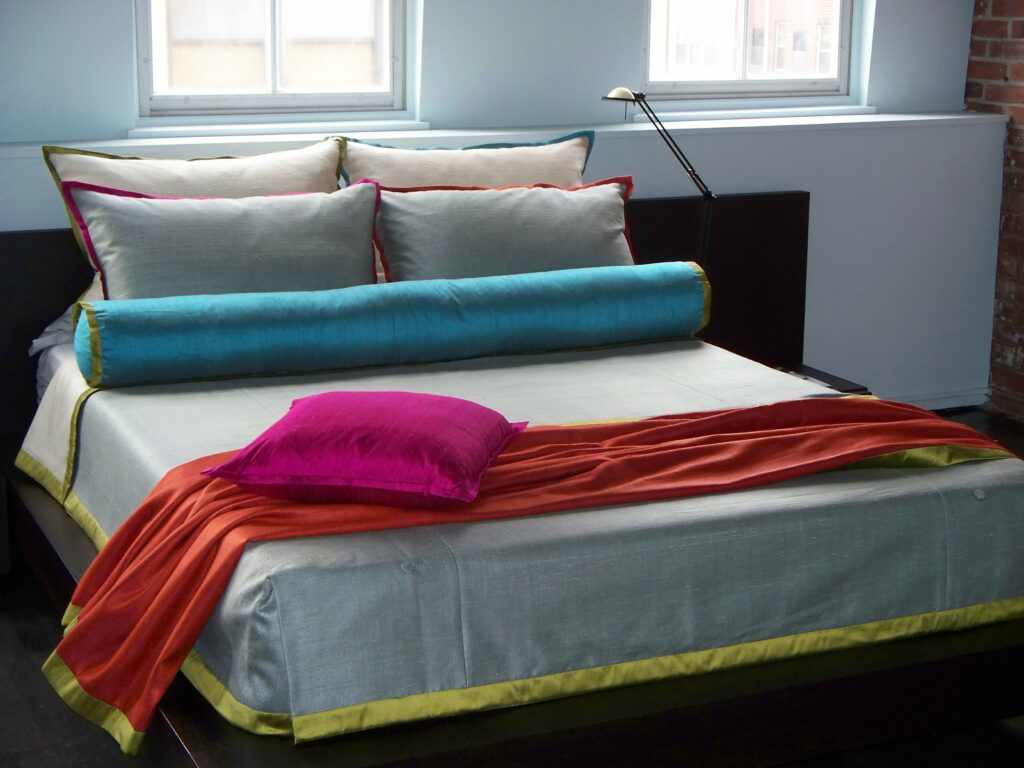 Bedding is an essential element of any bedroom, and custom bedding takes it to the next level. Our custom bedding is made with the same attention to detail as our window treatments. Once you select your fabric, we'll go the extra mile to make sure every textile is fabricated in the most beautiful way possible. When you choose custom, you'll always have the perfect size, pattern, and coordinating pieces. Plus, custom bedding can last decades – often the only reason to replace is desiring a new look!
Custom Beds and Headboards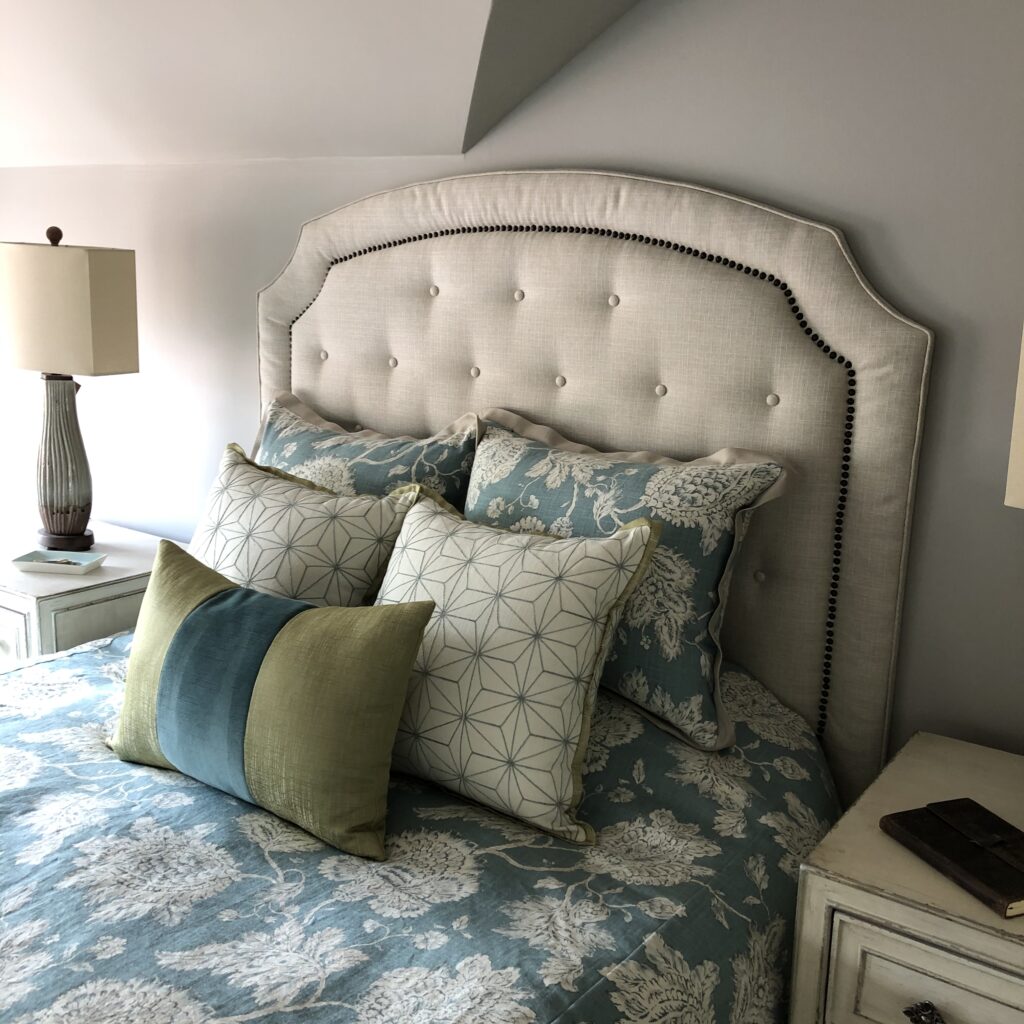 In any bedroom, the bed is the focal point, and a custom bed or headboard can make a bold statement. We can design and create custom beds or headboards that reflect the unique style and personality of your clients. From sleek and modern designs to opulent and traditional styles, custom beds and headboards offer endless possibilities. Parkway Window Works can offer a wide range of upholstery fabrics, wood finishes, and detailing options to create what will become the centerpiece of the bedroom and complement the overall design concept.
Custom Bed skirts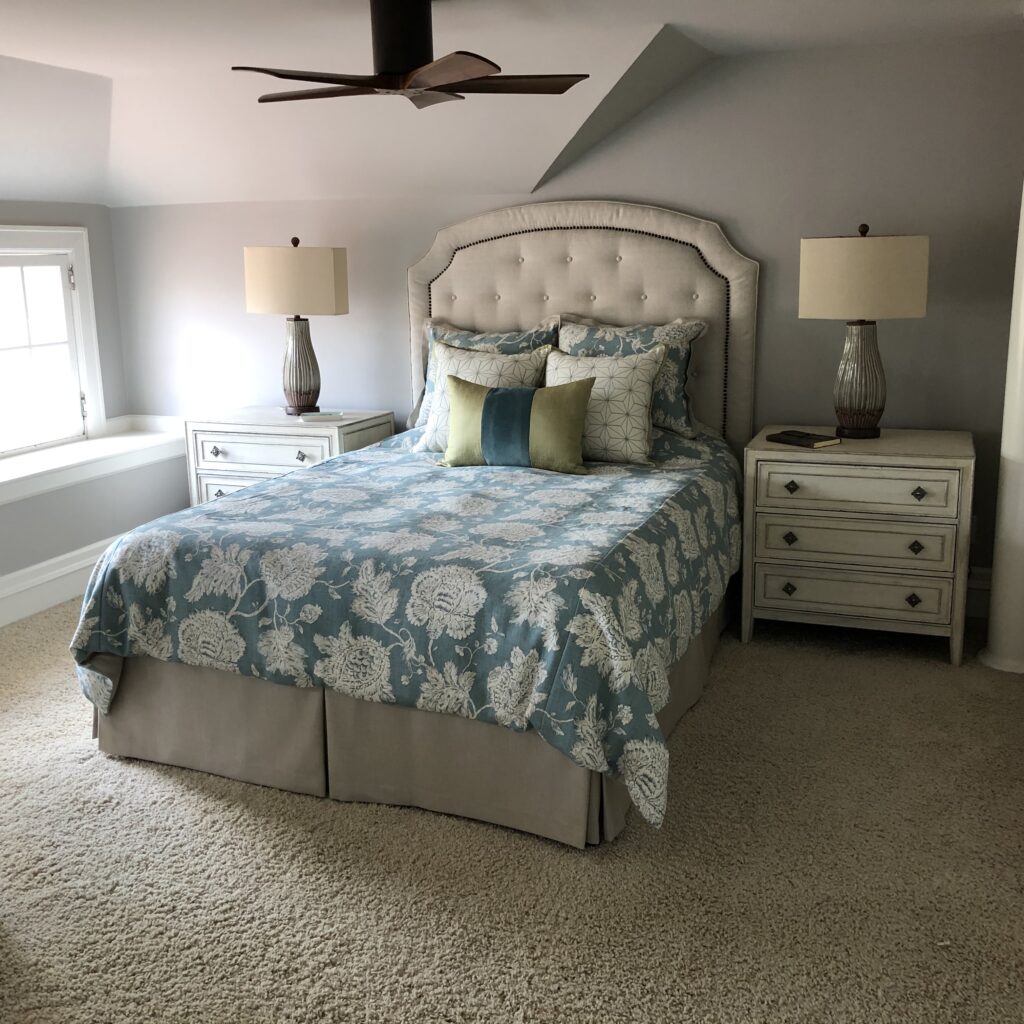 Bed skirts are a subtle yet important detail that adds polish and sophistication to a bedroom. Custom bed skirts give you to have the freedom to choose the perfect fabric, length, and style to complement the design of the bed and the overall aesthetic of the room. Whether it's a tailored pleated skirt for a traditional look or a flowing gathered skirt for a romantic vibe, custom bed skirts provide the exact look you desire. This ensures a cohesive and harmonious design.
Custom Window Treatments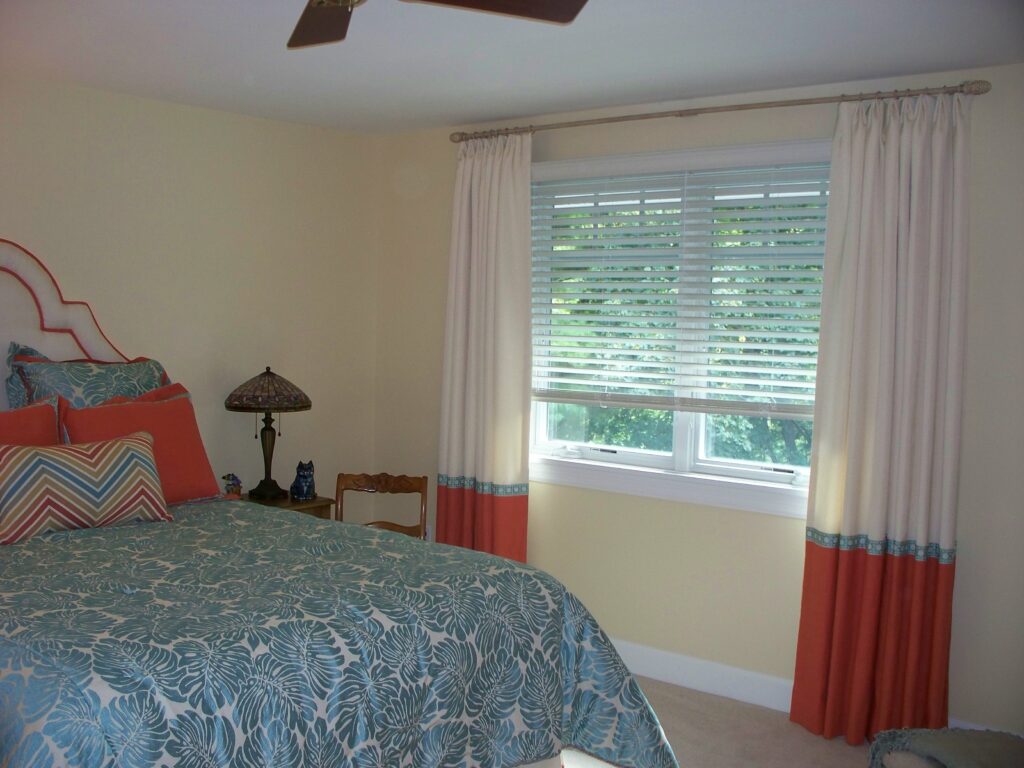 And of course, we can't forget the importance of the perfect custom window treatment! While the bed is the focal point of your bedroom, the window treatments often tie it all together. Custom window treatments offer a plethora of options, elevating the visual appeal and functionality of the bedroom. From custom drapes to roman shades and valances, to a layered look that provides "Vegas Black Out" light control. You can choose from an array of fabrics, patterns, and styles to create window treatments that complement your overall design concept. If you can design it— we can do it. Custom window treatments can be tailored to fit the overall aesthetic of your room design.
Are you inspired to transform your client's bedroom? Look no further than Parkway Window Works! Our award-winning workroom is uniquely equipped to handle every aspect of your soft furnishings projects, great and small. Parkway Window Works is the go-to trusted and experienced custom workroom partner for busy interior design professionals in Fairport, Rochester, and beyond. We can help you add luxury to your bedroom design projects. Contact us to get started.