Layering your window treatments can provide both visual interest and additional functionality. While many window treatments look beautiful on their own, if you need additional light control, climate control, or sound proofing, you should consider how to layer your window treatments.
Operable Roman Shades with Stationary Drapery Panels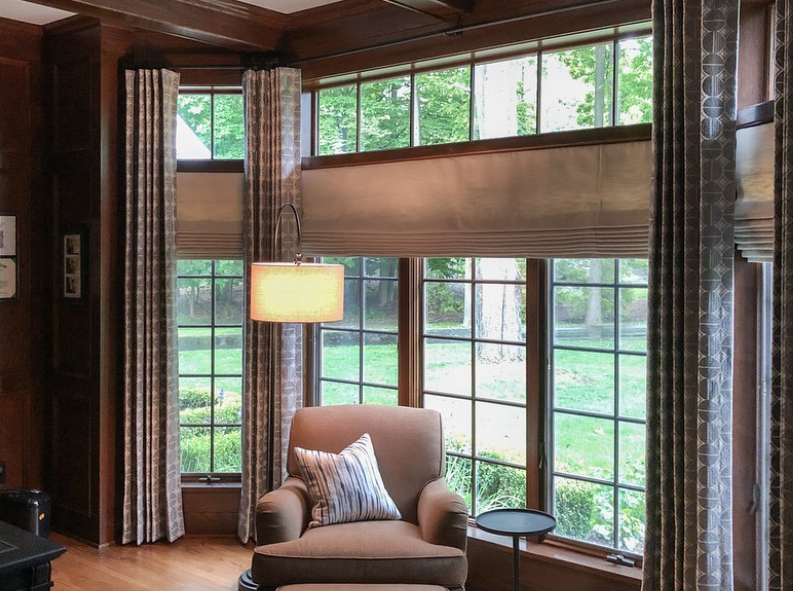 Function and fashion — that's the bonus of layering window treatments. These operable roman shades can be closed for privacy when needed, and the stationary panels add color, texture and depth.
Valance or Cornice with Shades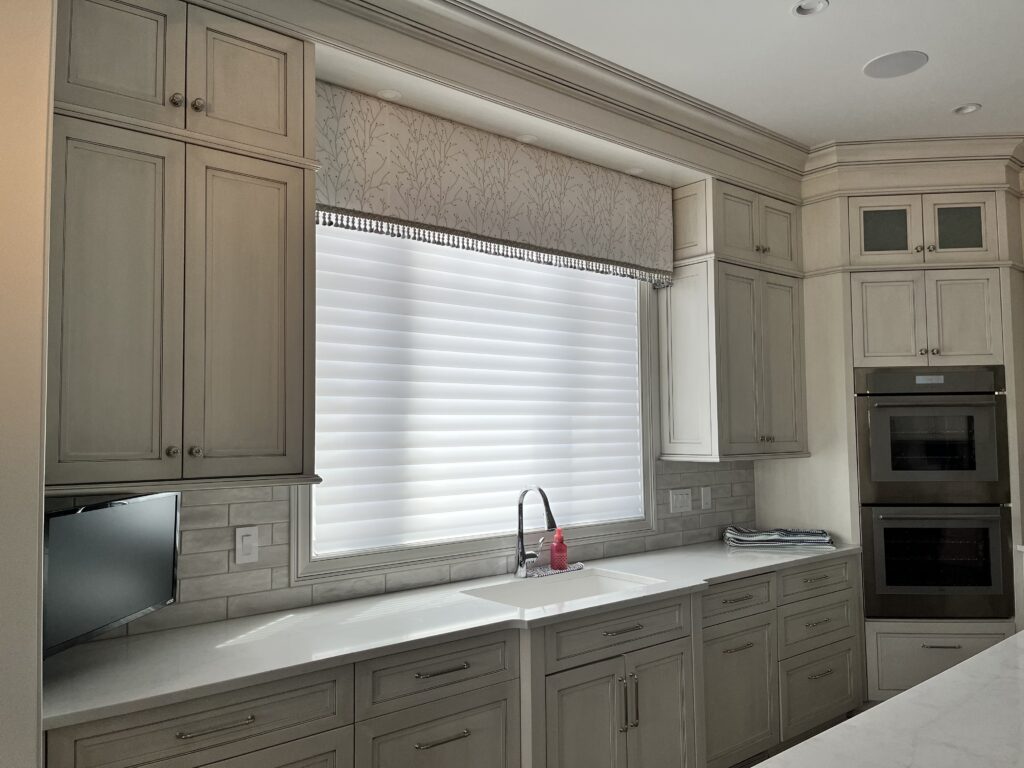 Top treatments like cornices and valances are lovely on their own, and can soften the look of a window. However, on their own, they don't offer much in the way of privacy. When layered with a roller shade or a honeycomb shade, you can enjoy the privacy and light filtering benefits when the shade is down. And when the shade is up, you can't see it at all.
Drapery Panels with Sheers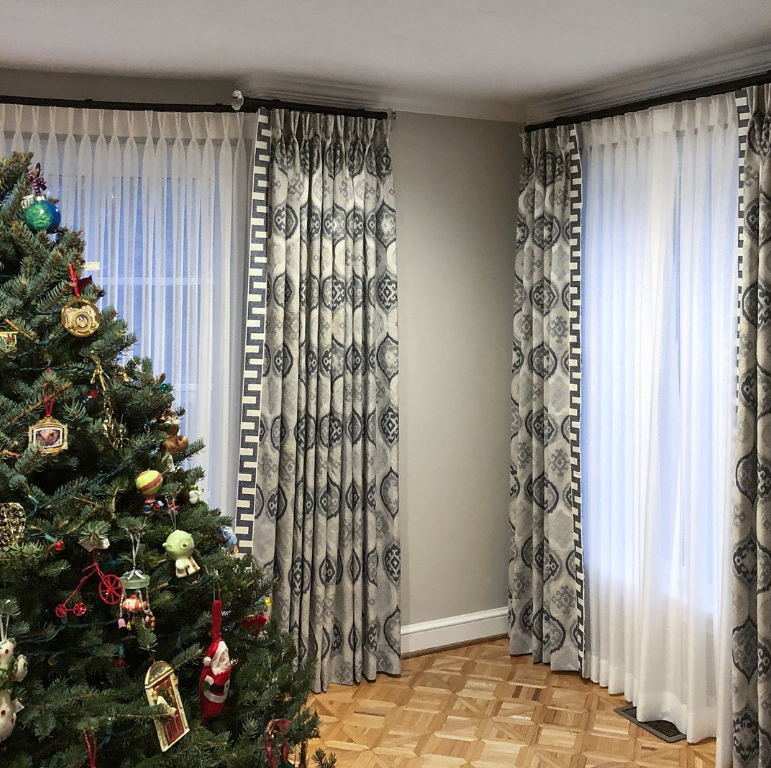 Stationary drapery panels can be combined with operable sheers to provide the same functionality as top treatments with shades. The panels frame the windows and provide visual interest, while the sheers can be closed to provide privacy and light filtration, or opened to enjoy the view.
Cornice, Shade, and Drapes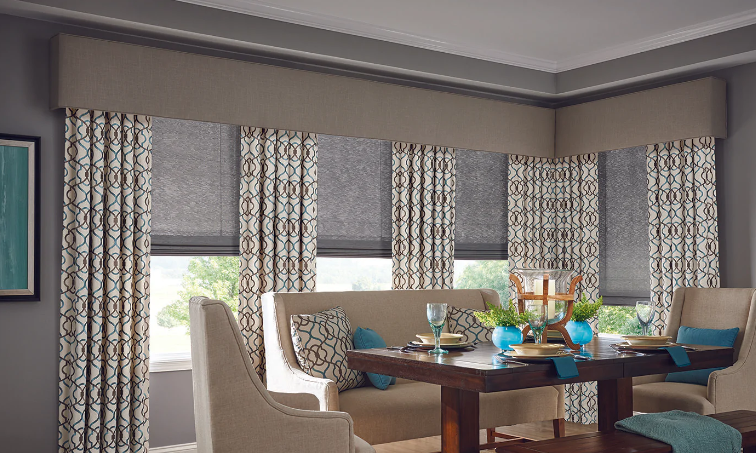 Yes, you can use a top treatment, shades, and drapery panels on one window! Not only does this triple-layer design provide the best light control when you use blackout linings, it also provides insulation, which can help control heating and cooling costs. Using coordinating colors and fabrics provides a cohesive look between the treatments.
Layer Your Window Treatments With Confidence
Parkway Window Works is here to help you sell window treatments with complete confidence and get your clients excited about investing in window treatments they'll love—and at the same time add higher profits to your bottom line. Ready to partner with us? Contact us to get started.