Who doesn't love a comfy cushion? A mattress edge cushion is the perfect way to turn any bench, window seat, chair or even the floor into a soft place to sit and relax. They couldn't be more inviting and have been a much requested item in our workroom lately.
What is a mattress edge cushion?
Mattress edge cushions are defined by their distinctive dimpled edges and soft tufting. They are reminiscent of an old-timey mattress (hence the name!). This style of cushion originated with the French who used to create their actual mattresses this way. They are also known as 'French mattress style cushions'.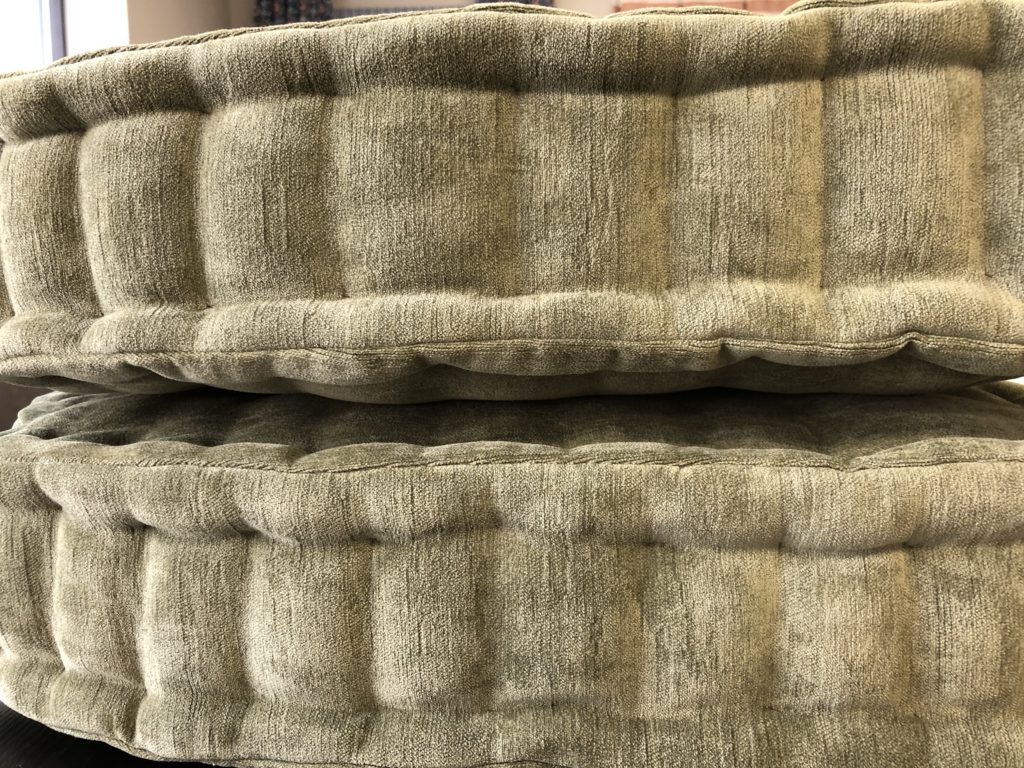 The Look
Mattress edge cushions have a casual, plump, plush look. They are much less structured than a standard boxed cushion with welt. They also tend to be taller (usually 4 to 6 inches) versus the average cushion height of 2 to 3 inches. The easy-going feel of the mattress edge cushion works well with a wide range of design styles, adding a layer of farmhouse elegance to any room.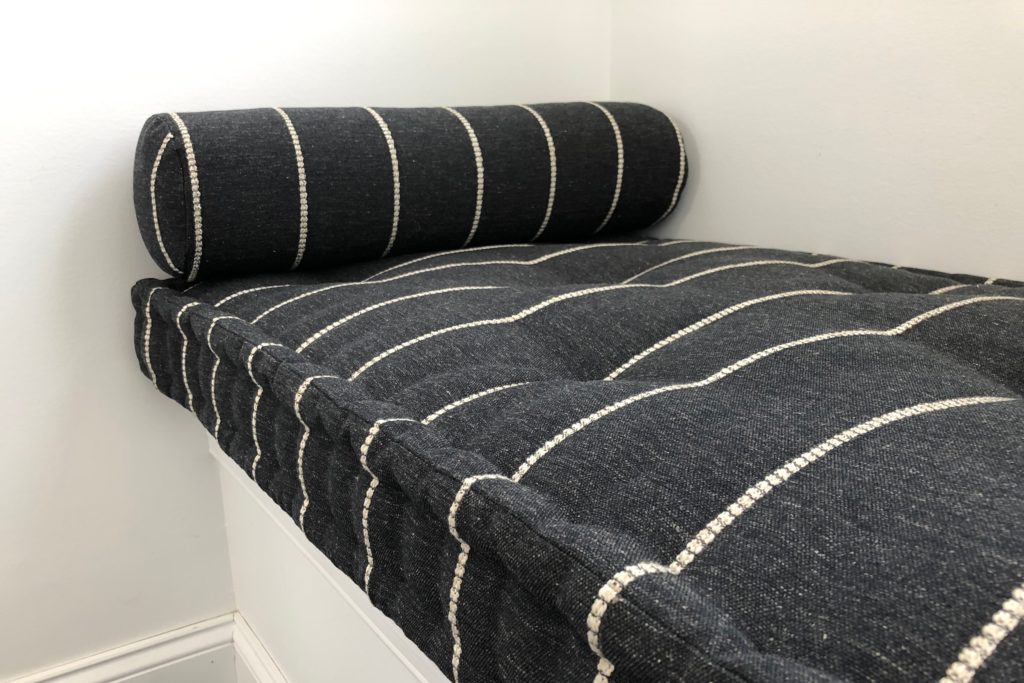 Dimpled Edges
The distinctive rolled edges are made with a combination of extra batting inside the cushion and carefully spaced hand stitching on the outside of the cushion. There is an inner core of foam that is wrapped with two layers of dacron wrap. The hand stitching catches both layers of the batting to give the plump, dimpled look to the edge. The spacing of the hand stitching forms the channels on the sides of the cushions. The hand stitching is labor-intensive, and the price of mattress edge cushions reflects that.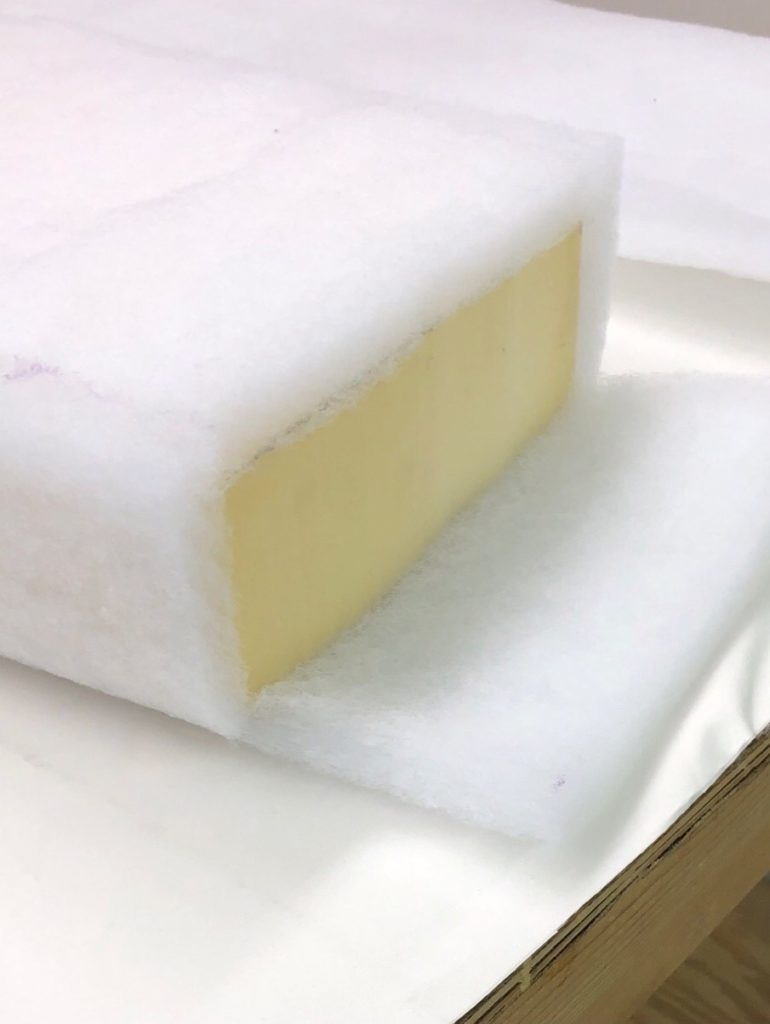 Tufting
Another key feature of the mattress edge cushion is the soft tufting on the top and the bottom. The tufting can be stand-alone with tufting twine, but we often use small, fabric covered buttons for the tufting producing a more durable, long wearing cushion. We want the cushion to be used, not just look pretty!
Mattress Edge Cushion Uses
Mattress edge cushions work well as stand-alone cushions or with multiple cushions side by side. They can be rectangular, round, or even shaped with cut-outs to perfectly fit a chair.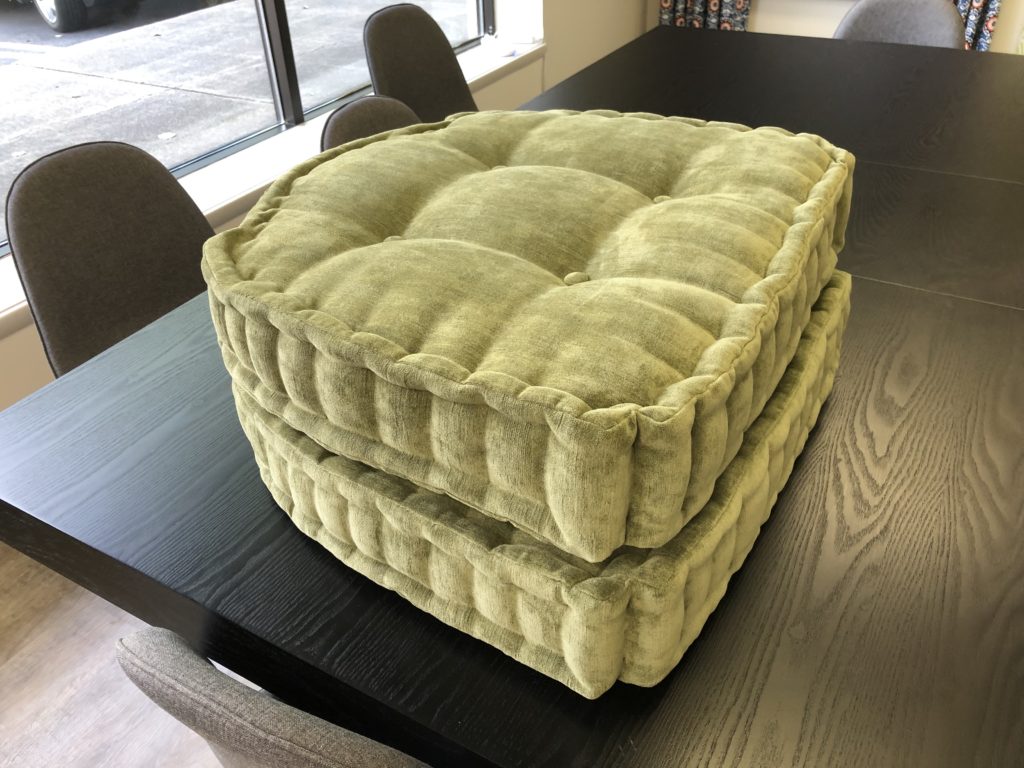 The beauty of a custom-made mattress edge cushion is the endless choices in fabrics and colors and the ability to specify the exact shape and height desired. The iconic Mah Jong line from Roche-Bobois specializes in modular sofas. Now that's what I call mattress edge cushions on steroids!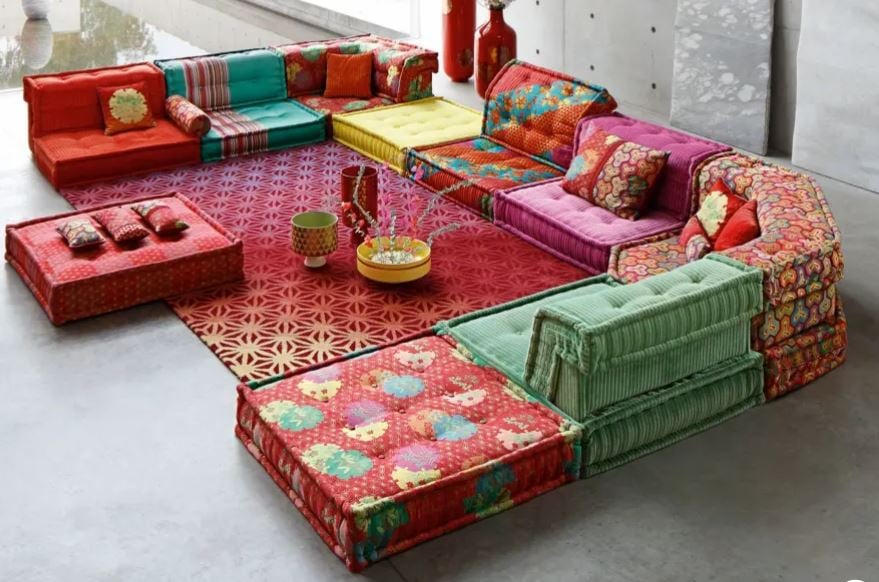 Our award-winning workroom is uniquely equipped to handle every aspect of all your custom soft furnishing projects, including custom window treatments and mattress edge cushions.  We partner with design professionals who have the vision, but need an engineered solution. If you are in need of support for your design projects for 2022 and beyond, contact us to get started.