Let's take a peek behind the curtain and meet Team Parkway.
Our tagline is:
You Design. We Create. Seamlessly.
We're devoted to delivering best-in-class service and our award-winning workroom comes equipped with the newest methods, highest-quality products, and cutting-edge advances in technology and motorization. Let's meet Team Parkway and see the talented team here to support you.
YOU DESIGN.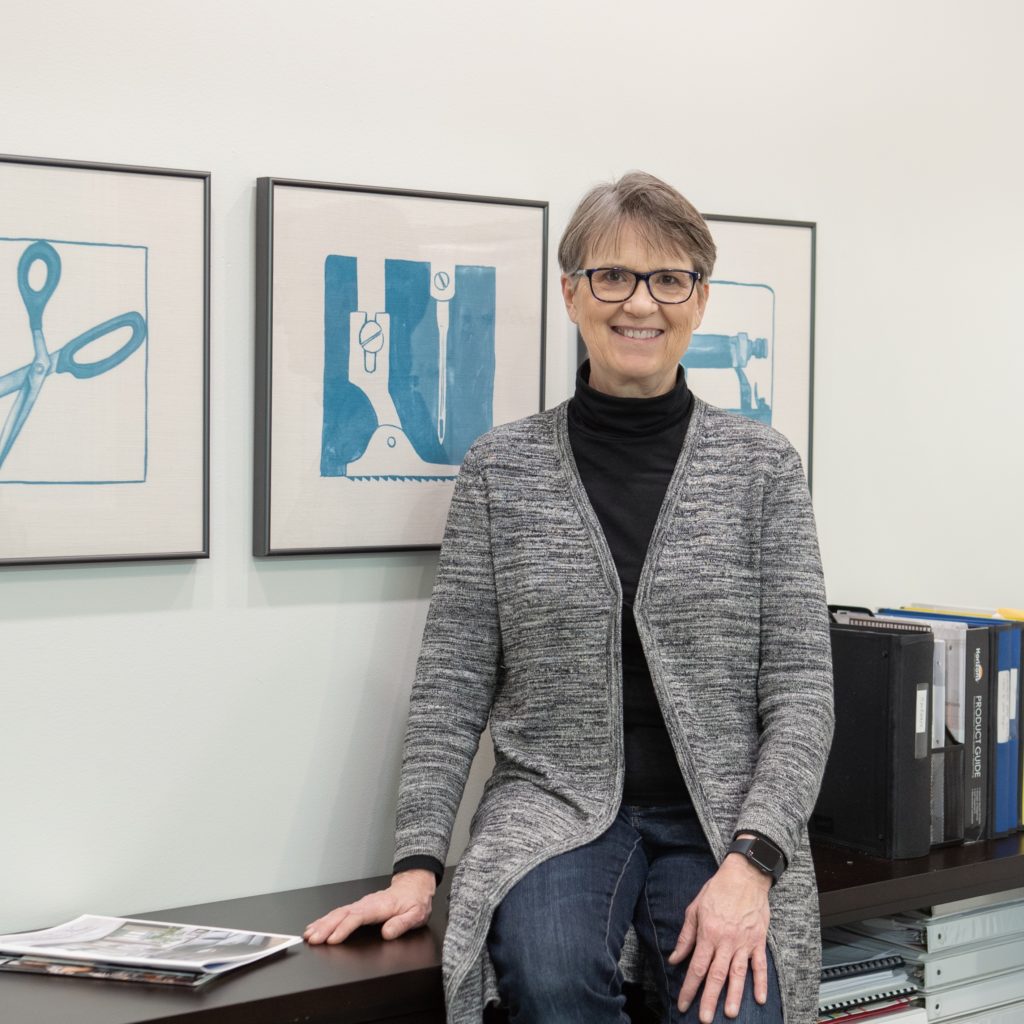 Peggy is the owner of Parkway Window Works. As the direct liaison to our design partners, Peggy is dedicated to understanding the designer's vision. She assists our design partners by offering options for what is possible and solutions for window treatment challenges, coming up with the plan to bring the vision to life.
WE CREATE.
Our fabrication process is a true differentiator. We consider everything: the placement of a pattern's motif, how pleats will showcase the fabric, the custom snap spacing on ripplefold panels to make sure you get a flawless fold. Even the smallest details are treated with reverence. We closely inspect every inch of fabric before it's cut, consider the hem size in relation to the length of the panel, and ensuring that roman that shades raise and lower perfectly every time.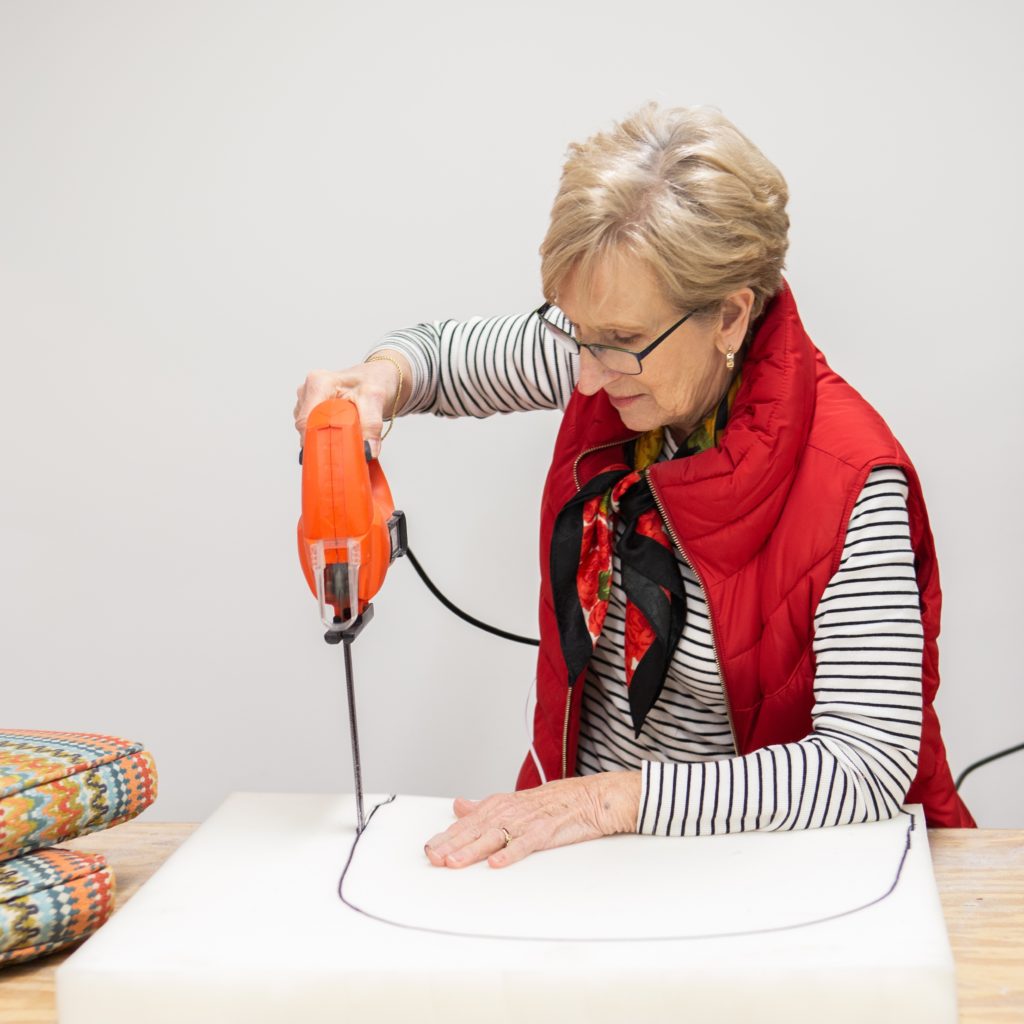 Anne has been a part of the Parkway Window Works team for 6 1/2 years. She is a talented seamstress, specializing in bedding, pillows, and cushions.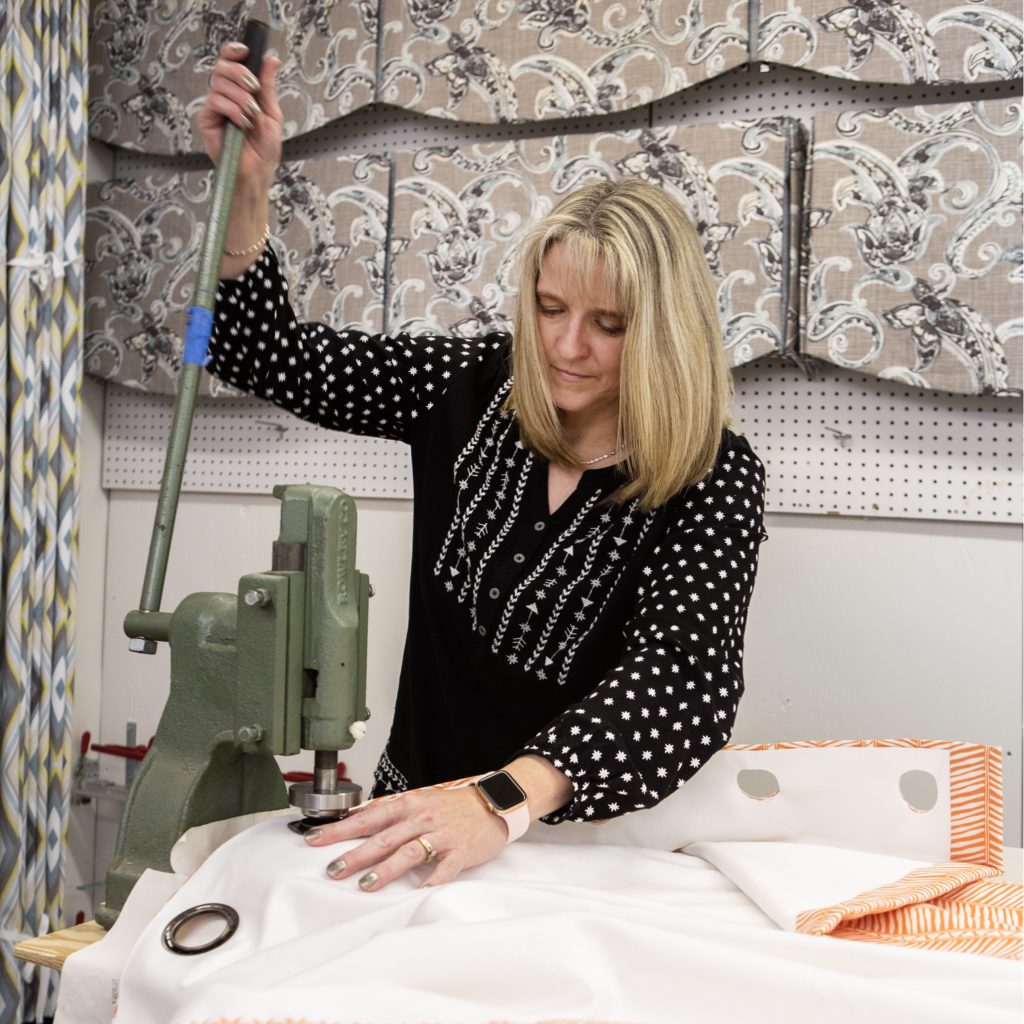 Betsey joined the Parkway Window Works team 6 months ago. She specializes in roman shades and lift systems.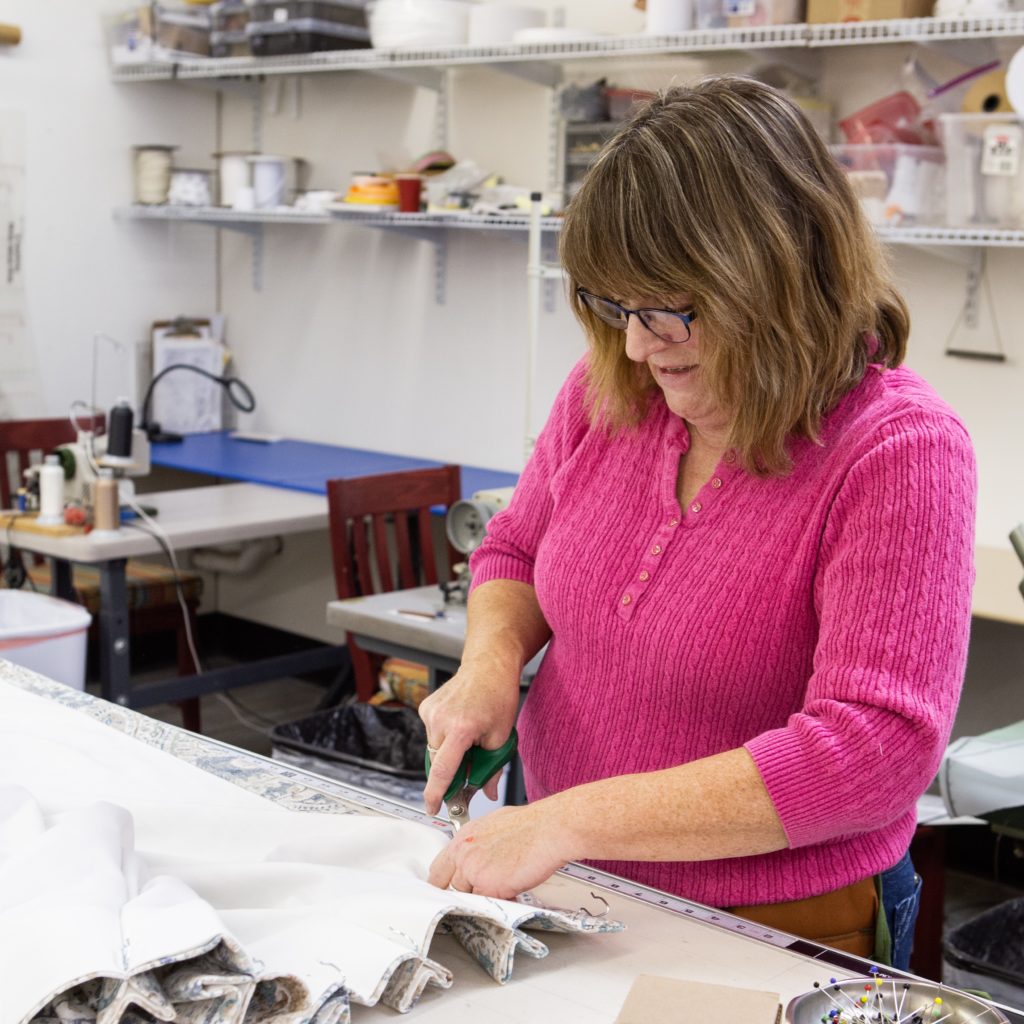 Wendy has been with the Parkway Window Works team for 6 months. Wendy's background is in custom sewing for boats and RV's, and she has translated these skills to the window treatment industry.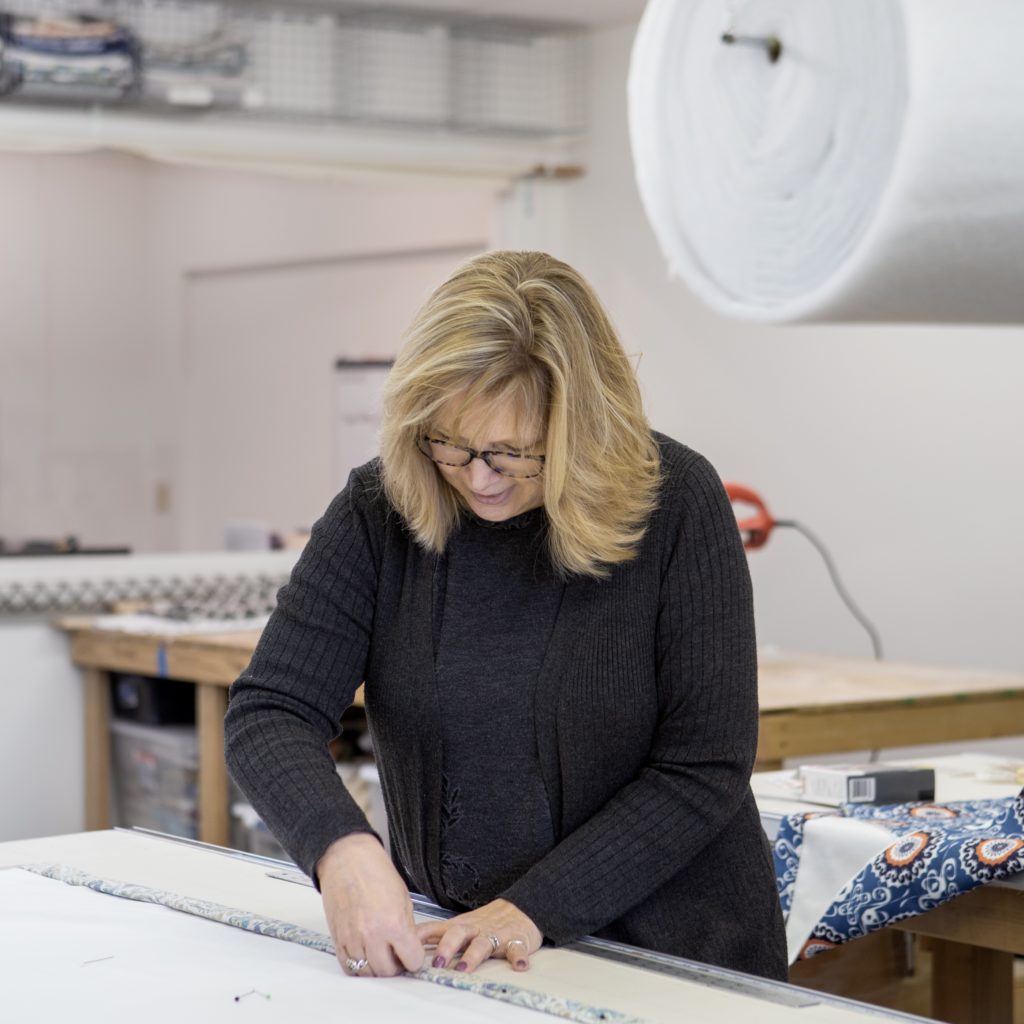 Mary is the newest member of our team. She joined us at the beginning of 2021, and she works on drapery and valance projects in the workroom.
SEAMLESSLY.
At the heart of our work is our dedication to project management. We take the complex and technical details off your hands through a simple, straightforward process that feels completely seamless. With our project tracking systems we know the answer to questions like these at any time. Has your fabric and trim arrived? Was the shade and shutter order placed? When is the drapery hardware estimated to ship?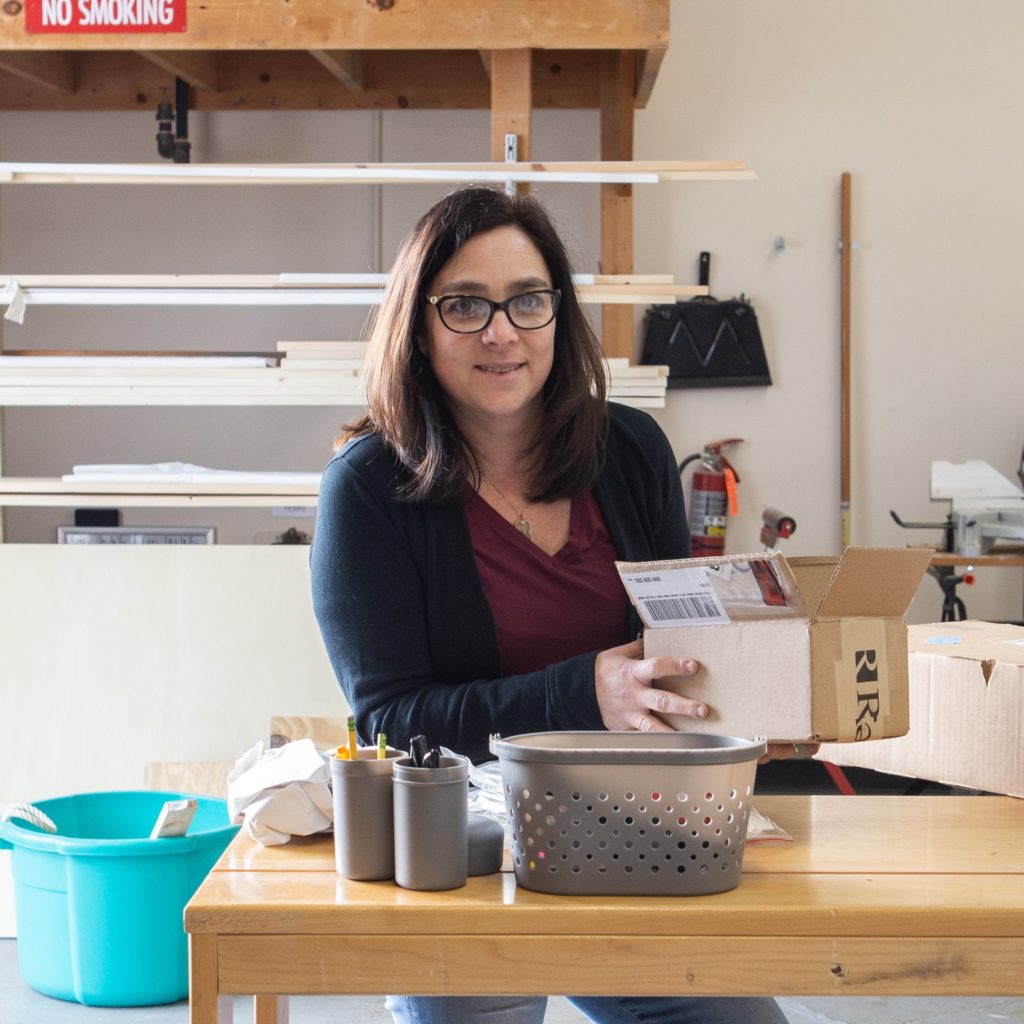 Ellice's primary role is making sure that all projects are on track, each step is running smoothly, and statuses are communicated to our customers.
Our award-winning workroom is staffed by a talented team and is uniquely equipped to handle every aspect of all projects great and small. We partner with design professionals who have the vision but need a team to take that vision from concept to completion.  Contact us to get started.