When it comes to custom window treatments, one often-underestimated detail that can make all the difference is pleating to pattern. This refined art adds depth and sophistication to your designs, whether the window treatment is open or closed, transforming a mere window covering into a work of art. We are going to share why pleating to pattern matters, the challenges it presents, and the invaluable partnership with an experienced and skilled workroom that guarantees success.
Pleating to Pattern: Why It Matters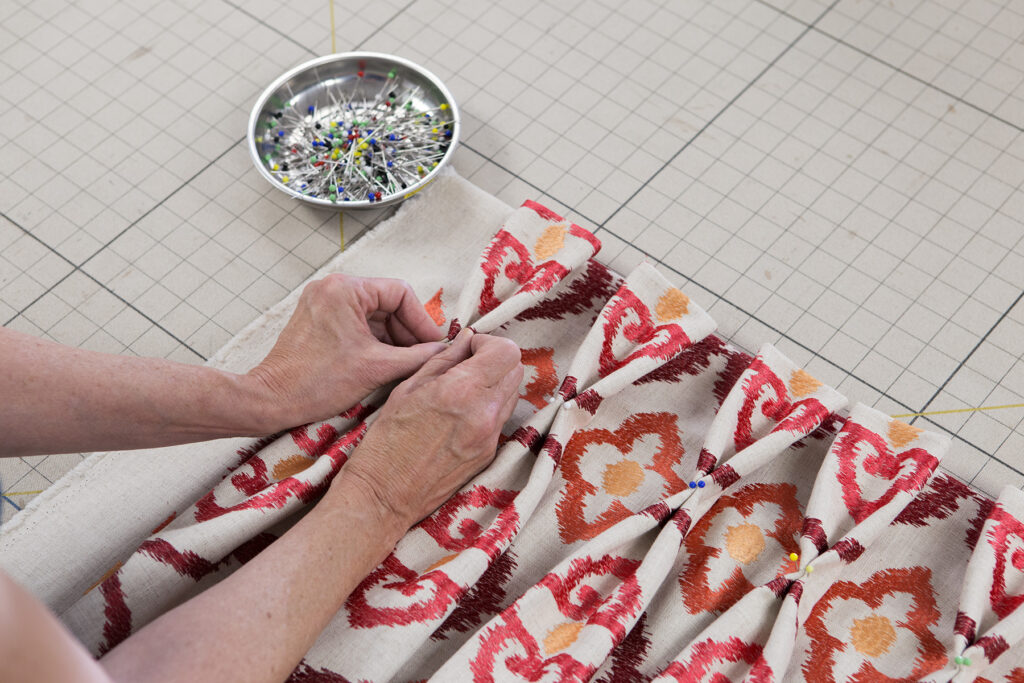 Pleating to pattern is the process of carefully aligning fabric pleats with the pattern motif. The result is a harmonious visual flow that seamlessly integrates the window treatment with the room's overall design. When meticulously executed, pleating to pattern accentuates the fabric's beauty, ensuring that it is showcased to its full potential.
Consider, for instance, a set of luxurious draperies in a stately living room. As the drapes are drawn closed, the precise pleating to pattern allows the design to continue seamlessly, creating a captivating, uninterrupted visual story. When open, the pleating ensures that the pattern is thoughtfully maintained, adding an extra layer of elegance to the space.
Challenges in Pleating to Pattern
While the concept of pleating to pattern is captivating, it comes with its fair share of challenges. Selecting the right pleat style, spacing, and fold direction to complement the fabric's pattern can be a complex task. Additionally, balancing the aesthetics and functionality of window treatments can be demanding.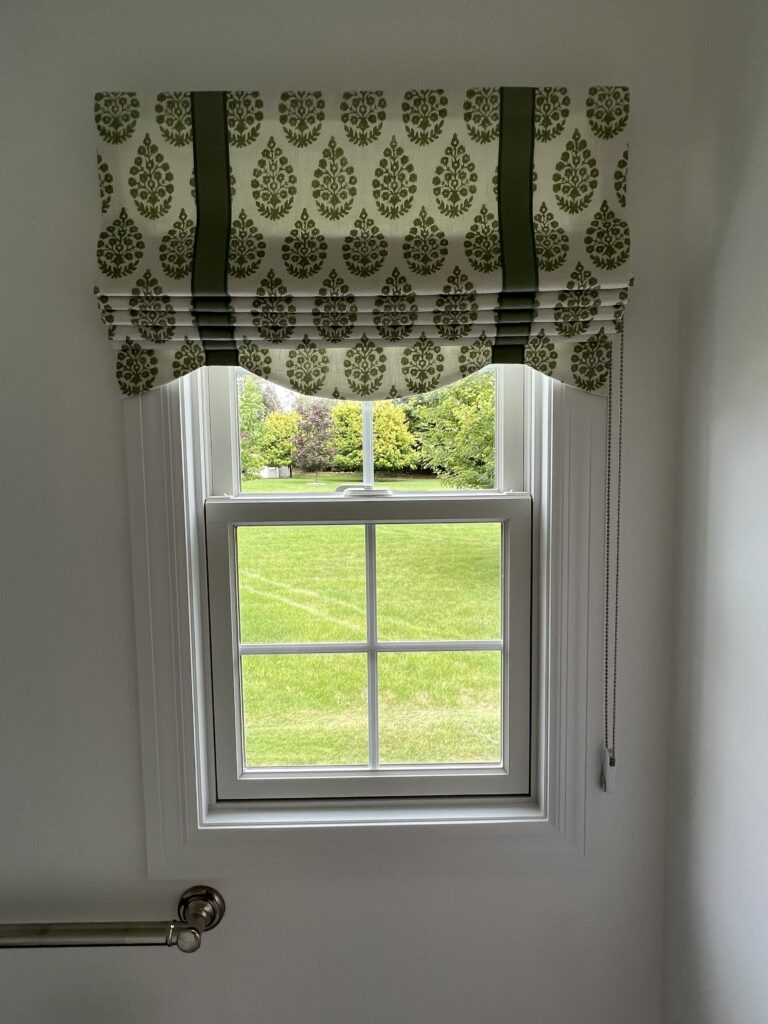 For instance, consider an intricately patterned fabric chosen for a set of elegant Roman shades. Without the guidance of an experienced workroom, pleating this fabric to perfection can be a formidable challenge. Meticulous attention is needed to ensure that the Roman shades raise and lower effortlessly and maintain the beauty of the fabric's pattern when open or closed.
The Role of an Experienced Workroom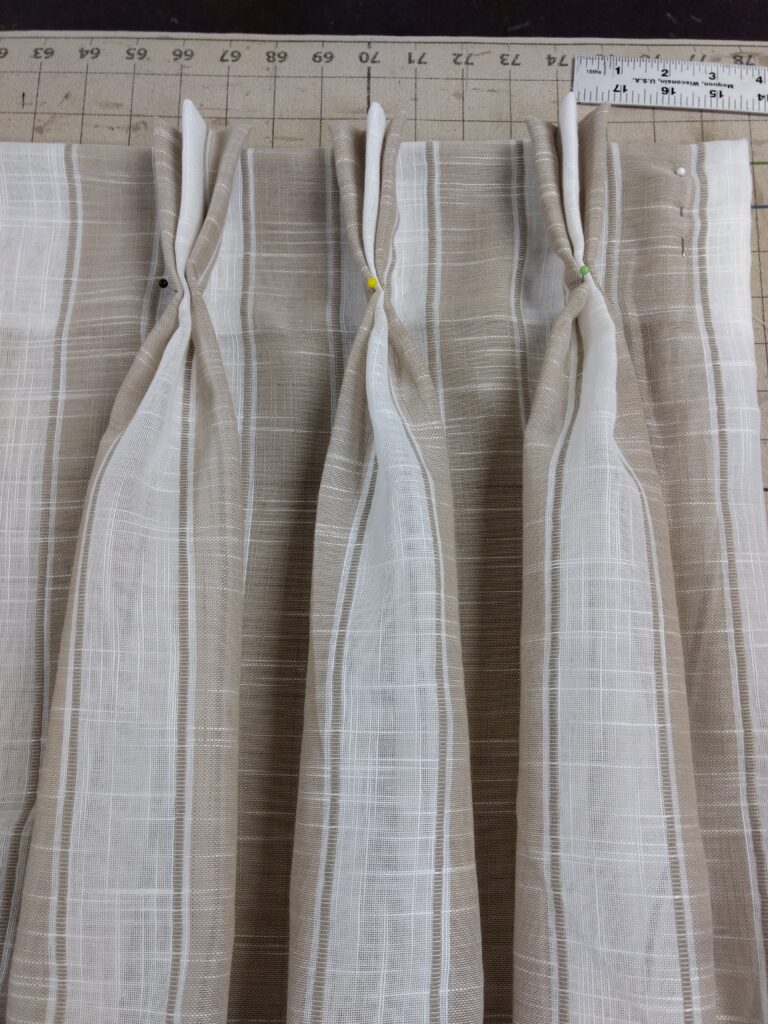 Partnering with an experienced and skilled workroom, like Parkway Window Works, is the key to pleating to pattern success. Our seasoned professionals bring unparalleled expertise to the table, transforming your design concepts into a reality that's both aesthetically pleasing and functional. Our attention to detail, understanding of fabric properties, and knowledge of pleating techniques are invaluable.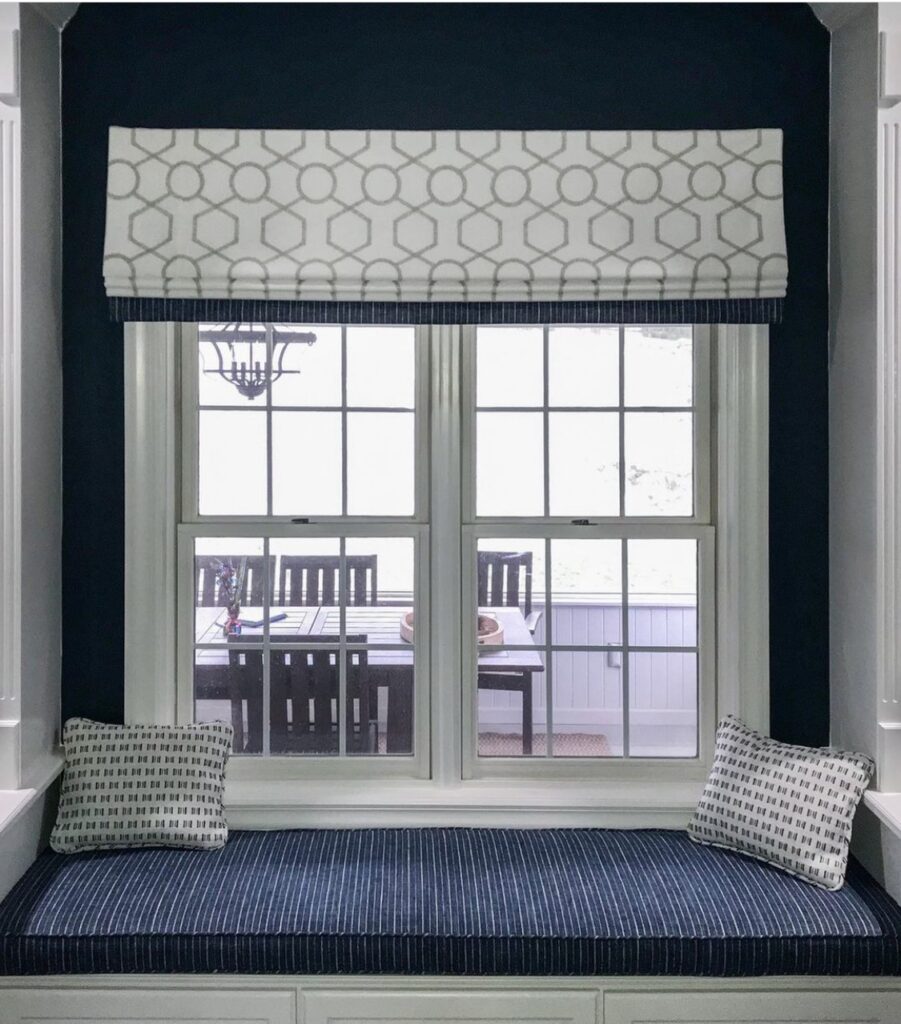 Parkway Window Works is your trusted resource for precision pleating, ensuring that this design detail is never overlooked in your custom window treatments.
With our commitment to quality and craftsmanship, we are the go-to resource for busy interior designers seeking peace of mind in achieving the perfect window treatments for their projects. Contact us today so we can get started on your window treatment project.