Window treatments can greatly impact the overall aesthetic and functionality of a home office. It's important to consider things like light control, privacy, and style when selecting window treatments for home offices. You might be surprised at how window treatments can contribute to your client's productivity!
Light Control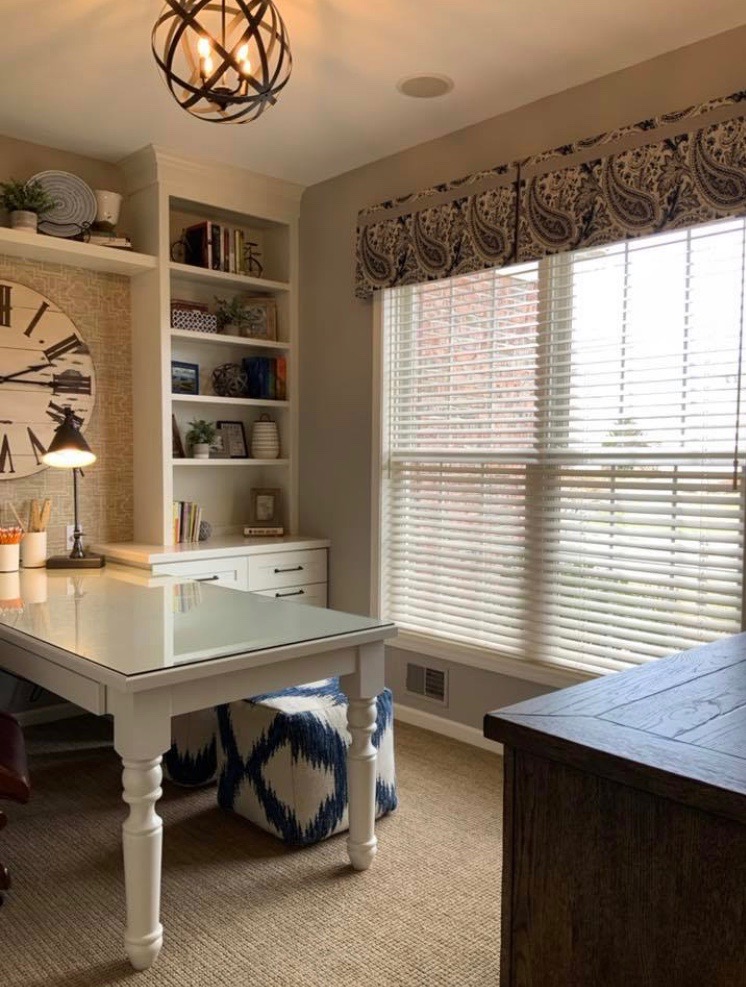 A home office often requires a variety of lighting conditions, such as the ability to block out distractions or let in natural light for a more productive atmosphere. Controlling glare on computer screens is another important consideration. Consider window treatments that offer adjustable light control, such as blinds or shutters layered with a top treatment.
Privacy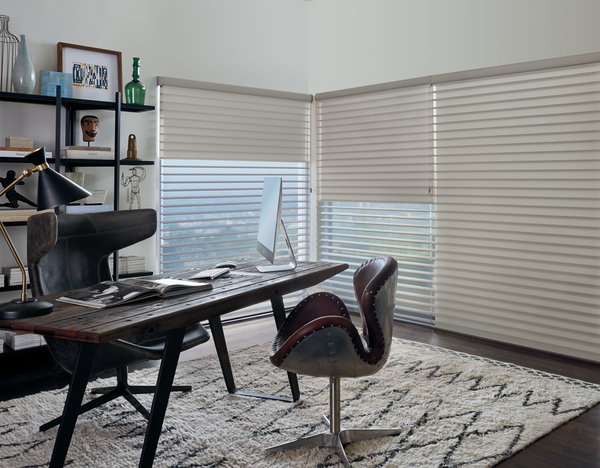 It's important to ensure that the window treatments in a home office provide the necessary privacy for the room. This is especially important if the office is located on the first floor, or in a highly visible area. Options such as opaque shades or drapery panels can provide the privacy needed in a home office.
Energy Efficiency
Window treatments can also help regulate the temperature in a home office and reduce energy costs. Consider insulating options such as cellular shades or heavy drapes to keep the space warm in the winter and cool in the summer.
Style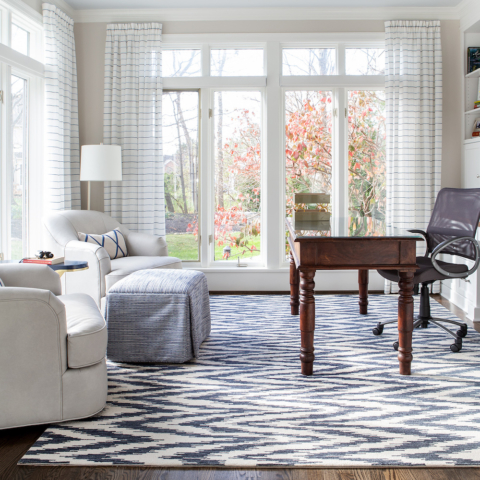 Finally, don't forget about the overall style of the room. There are many window treatments that can complement the design aesthetic, from traditional to modern. A thoughtfully selected window treatment will add to the overall look and feel of the space.
Window Treatments for Home Offices: Parkway Window Works has the solution
Parkway Window Works partners with busy interior designers to take their window treatment vision from concept to reality. We are here to help you work through all the considerations related to your home office window treatment project down to the last detail. Ready to specify custom window treatments for your next project? Contact us to get started.