Our interior design partners trust us to create custom window treatments and soft furnishings using an array of beautiful fabrics specified for their design projects. They're confident Parkway Window Works has all the essential tools on hand to handle the job from start to finish. It's more than just sewing machines!
Sewing is only part of the process of creating custom drapery, valances, roman shades, pillows, and cushions. In addition to industrial sewing machines, our well-outfitted custom workroom also has worktables, scissors and shears, tools for measuring, and notions. Most importantly, our custom workroom has a boiler iron. The right equipment produces the best outcome for all of the beautiful custom soft furnishings we create for our designers.
What's a boiler iron? A boiler iron is a must-have essential tool for any professional workroom. It differs from the iron you use at home in a few significant ways.
It can be used on even the most delicate fabrics.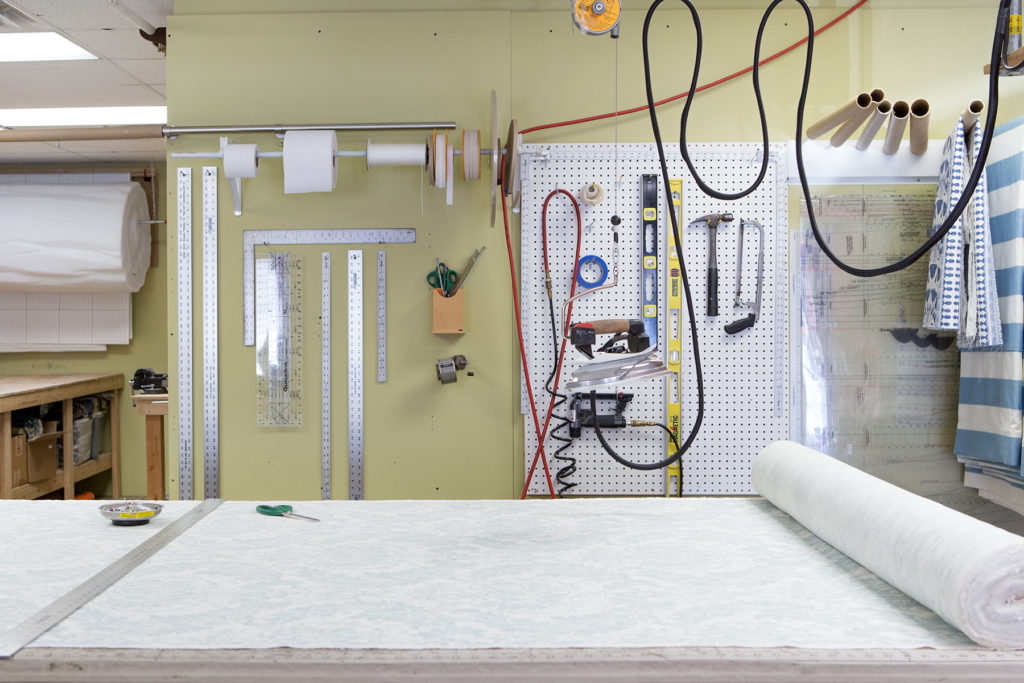 The water in a Boiler Iron is heated in an external boiler. The steam is generated at high pressure, and flows to the iron when it's ready to use. Because of the high pressure involved, the steam is very powerful. The Boiler Iron produces a "dry steam" as opposed to the "wet steam" produced by conventional irons. The iron maintains a lower temperature while still producing a powerful steam. This allows us to remove wrinkles from even the most delicate fabrics without harm.
No shine, no scorch.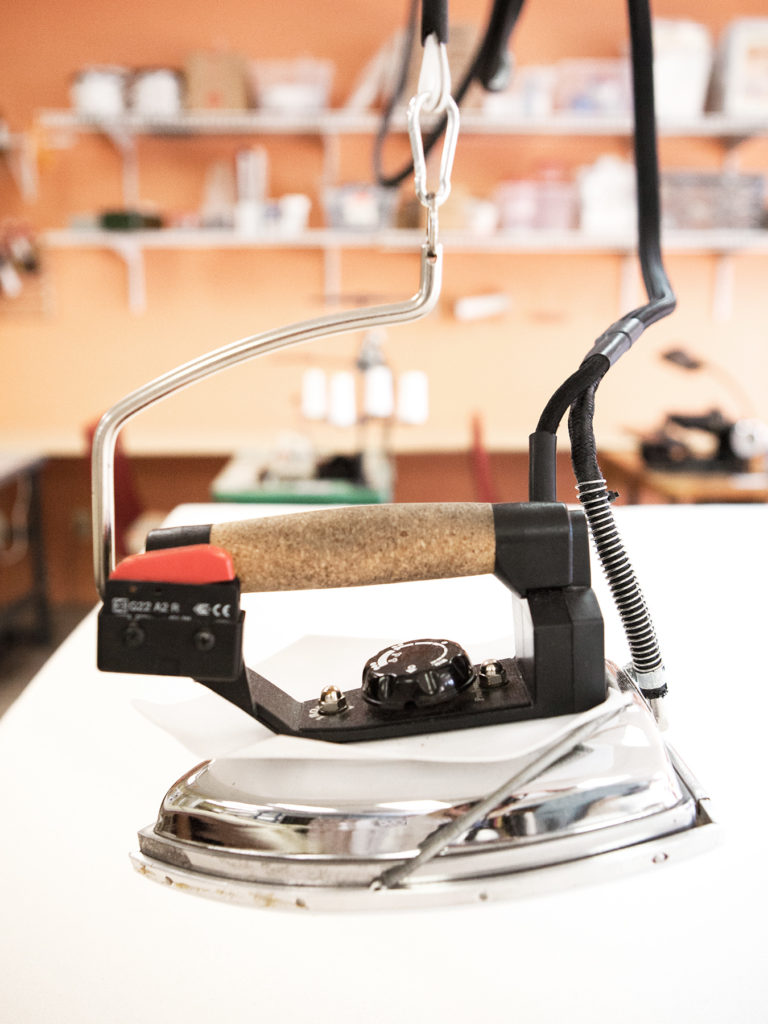 Our custom workroom uses a Boiler iron with teflon shoes. While not ideal for dancing, these shoes are perfect for ironing 😉 The teflon shoe distributes the heat and steam evenly over the entire ironing surface. This prevents the scorching and shine seen on fabrics ironed with a conventional iron and less conductive shoes. The cork handle is another important feature and allows for total comfort while handling the iron.
It can handle extra tall and extra wide draperies.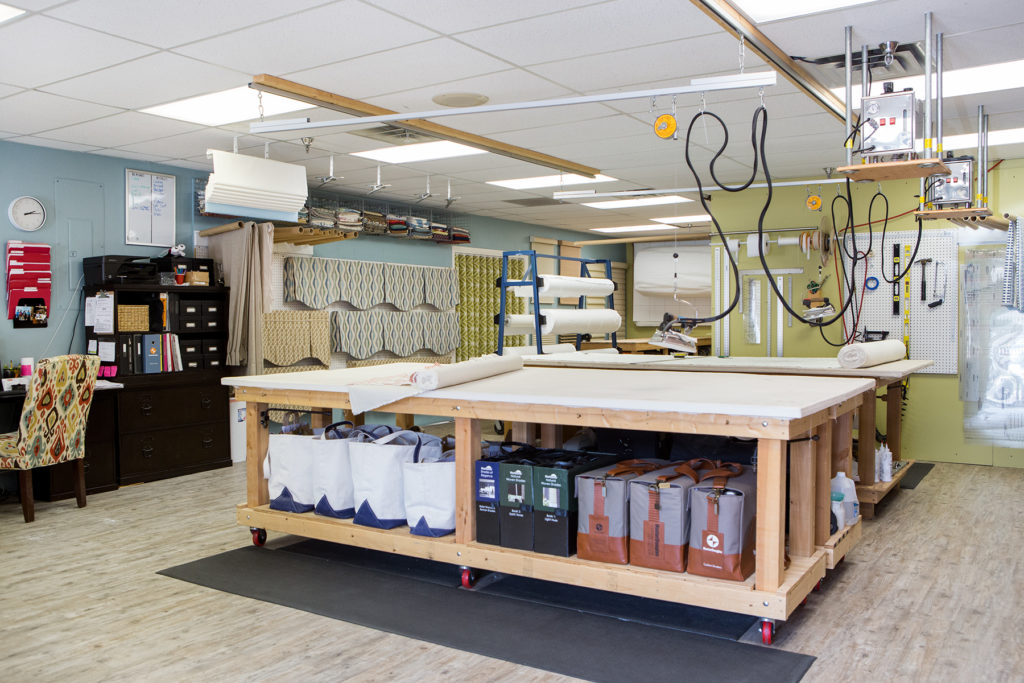 The boiler iron is ideal for working on extra tall and extra wide draperies because of it's design. It's mounted on an overhead track system and has an impressive 16 feet of hose. We love the challenge of working on complex projects such as two-story drapery. Because we have the right tools for the job – like the boiler iron – we can complete these projects with ease.
Our award-winning workroom is uniquely equipped to handle every aspect of all projects great and small.  We partner with you, the design professional, who has the vision but needs an engineered solution. As you're planning your next window treatment project — no matter how big or complex or diverse the fabric selection — rest assured we have the equipment (including the boiler iron) to make your design a reality.  Contact us to get started.