Privacy and Light – can I have both in my window treatments? The short answer is yes! Sometimes your client needs a window treatment that will provide privacy but will also let light into the room, such as a bathroom or a room with foot traffic outside or one with an undesirable view of the neighbor's trash cans.
Here are some options that offer privacy, but will also allow light in.
Café Shutters
Café shutters are a great option for providing privacy while allowing light into a room. They cover the bottom of the window while leaving the upper part of the window open. With a classic and sophisticated feel, your clients will love that their view of the sky, trees, and sun is exposed.
These shutters allow more of the outside light to filter in by either opening up the café shutters fully or tilting the slats for minimal extra lighting. Café shutters are also ideal for homes with children and pets, since there are no cords that dangle.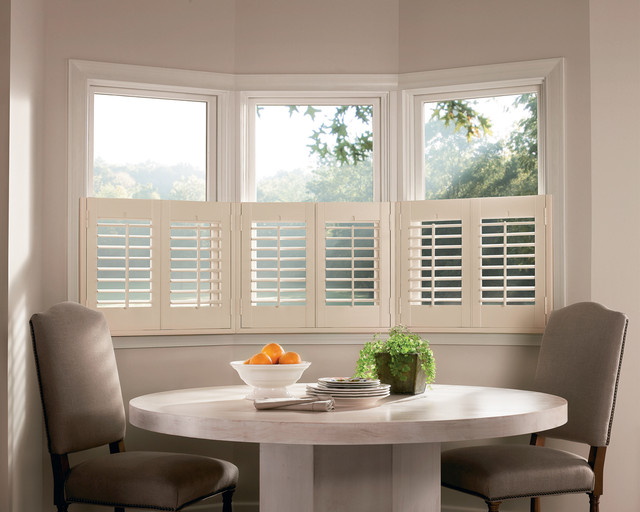 Shutters with Split Tilt
Shutters with split tilt cover the entire window, but the top section of louvers and bottom section of louvers operate independently. This allows you to keep the bottom closed for privacy, and the top open to let in light. The split tilt feature gives you control over the amount of outside light you allow in or keep out.
Top Down, Bottom Up (TDBU) Shades
Top Down, Bottom Up style shades are available with Duette Honeycomb shade, Vignette Modern Roman shades, Provenance Woven Woods, Solera shades, and Alustra Woven Textures Roman shades. These shades can be fully opened (shade raised all the way up), fully closed (shade lowered all the way) or partially open (lowered from the top and/or raised up from the bottom). They are extremely versatile, and the perfect window covering solution for ground and first floor apartments, rooms with morning or afternoon sun, and bathroom windows
Café Curtains
Café curtains are curtains that cover the bottom portion of the window, leaving the top portion exposed. This allows for privacy from outside while keeping the space light and airy. They're perfect for casual dining rooms and bathrooms. You can choose any fabric and lining combination desired to coordinate with the room's décor.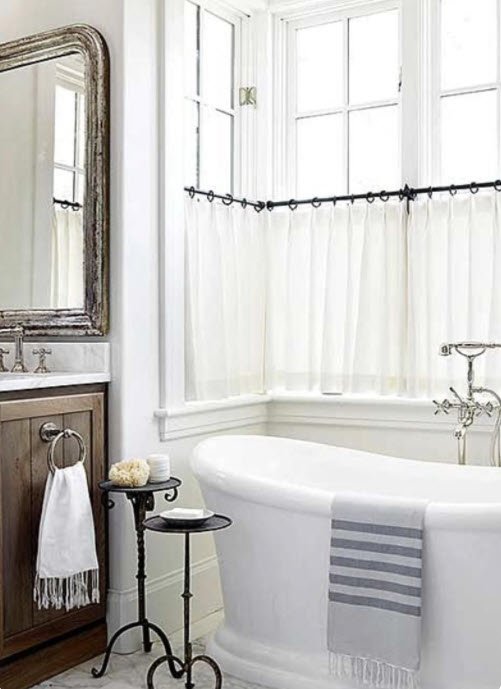 No matter what your client's privacy and light needs are, we can help you find the perfect solution! Parkway Window Works is here to help you sell window treatments with complete confidence and get your clients excited about investing in window treatments they'll love—and at the same time add higher profits to your bottom line. Ready to partner with us? Contact us to get started.