Laundry may be a boring chore, but if your client is lucky enough to have a window in their laundry room, the right window treatment can make a big difference. Stylish window treatments for laundry rooms can add decorative touches to this space as well as make it more visually appealing and enjoyable to spend time in. While the appropriate window treatment will depend on the size and placement of the window, we love dressing laundry room windows with top treatments like valances and mock Roman shades.
Box pleat Valance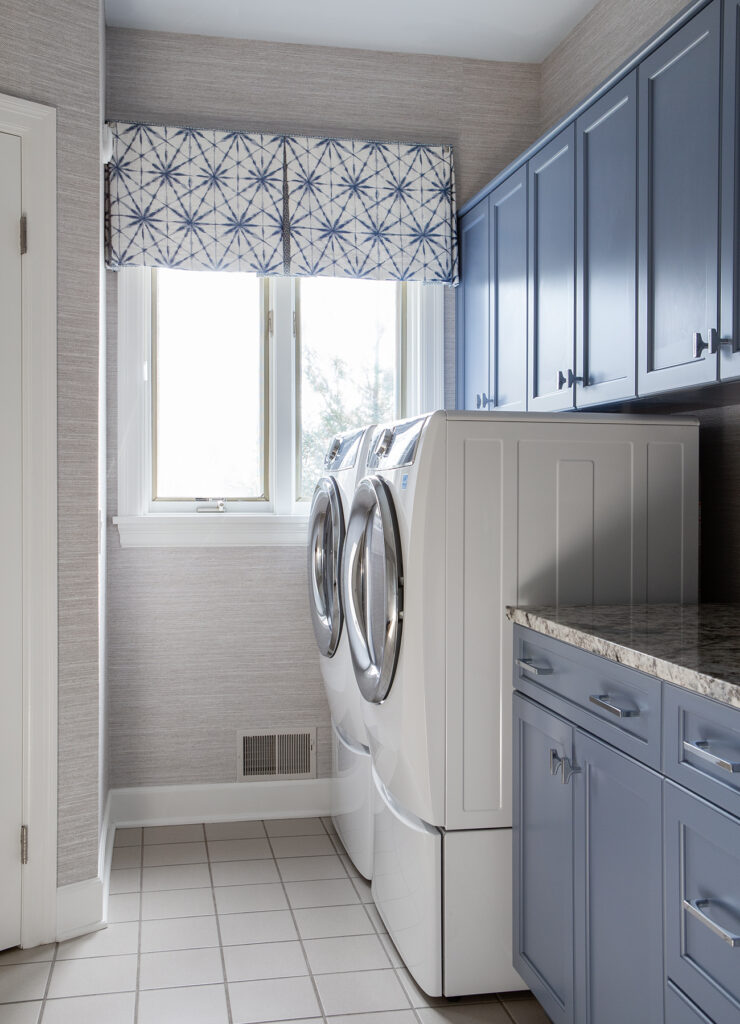 Box pleat valances are an excellent choice for laundry rooms because they are simple yet stylish. These valances have a tailored look with crisp, clean lines that are perfect for a room that's all about clean clothes. Box pleat valances can be fabricated in a wide range of fabrics and colors and patterns, so it's easy to find a design that complements your client's laundry room's décor.
Tailored Valance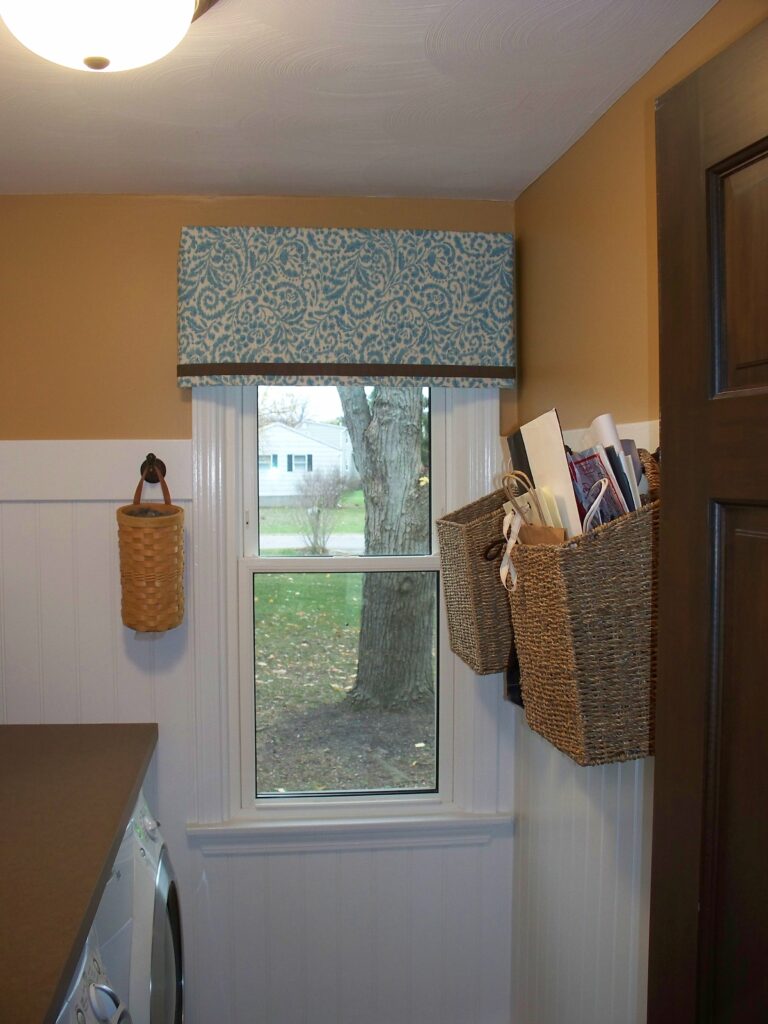 Tailored valances are a classic window covering option that is perfect for laundry rooms. These valances have a clean, crisp look that is elegant and timeless. Here, we added a chocolate accent trim to a pretty blue and white fabric.
Relaxed Roman Shade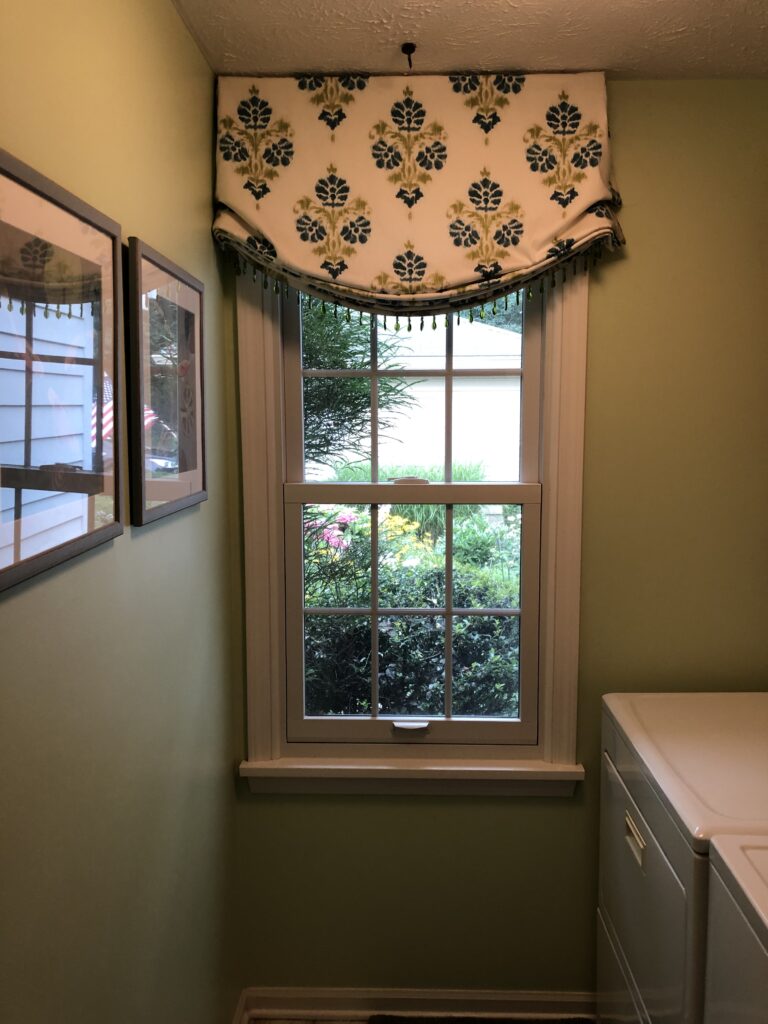 Relaxed mock Roman shades are a great option for laundry rooms that need a soft touch. These shades have a casual look with gentle folds that give them a relaxed, informal feel. Fabric trim isn't the only way to embellish a top treatment. Here, we added a fun beaded trim that complements the colors in the fabric.
Faux Roman Shade
Faux Roman shades provide the look of a Roman shade, but are a stationary top treatment. This faux Roman shade features a fun black and white polka dot fabric with red bow details. Details like this prove that laundry rooms are anything but boring with the right décor and window treatments.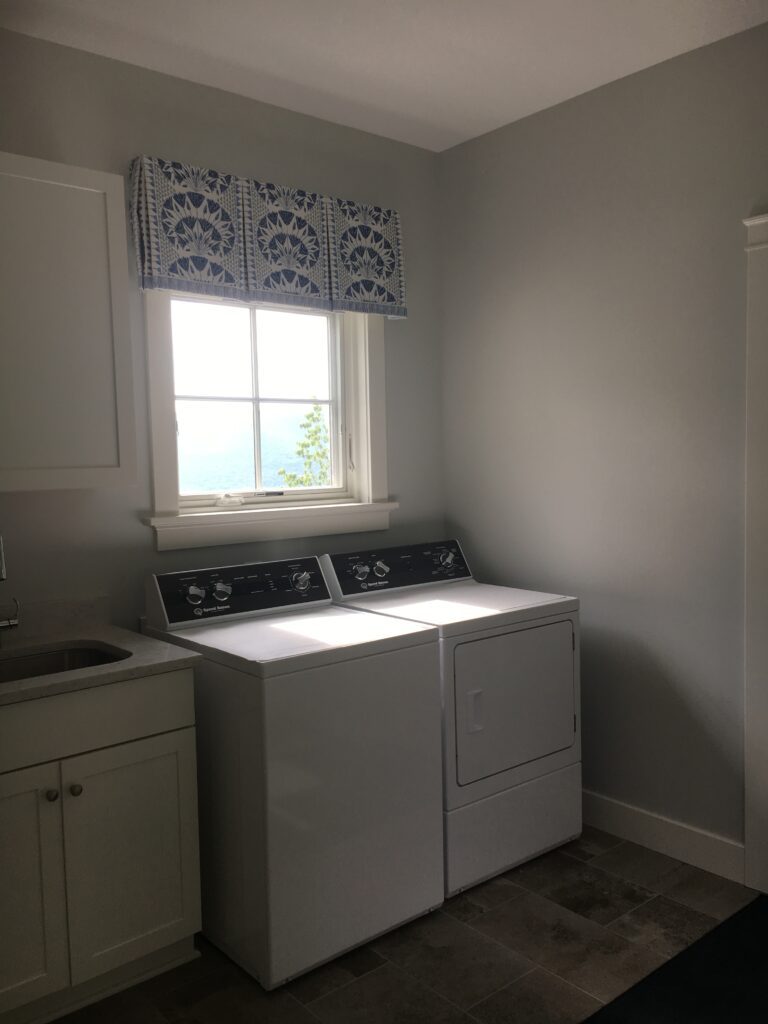 Parkway Window Works partners with busy interior designers to take their window treatment vision from concept to reality. We are here to help you choose the perfect window treatments for laundry rooms and beyond. Ready to specify custom window treatments for your next project? Contact us to get started.